'Captain America: Civil War': Steve Rogers celebrates friendship day on Facebook; tears up Tony Stark photo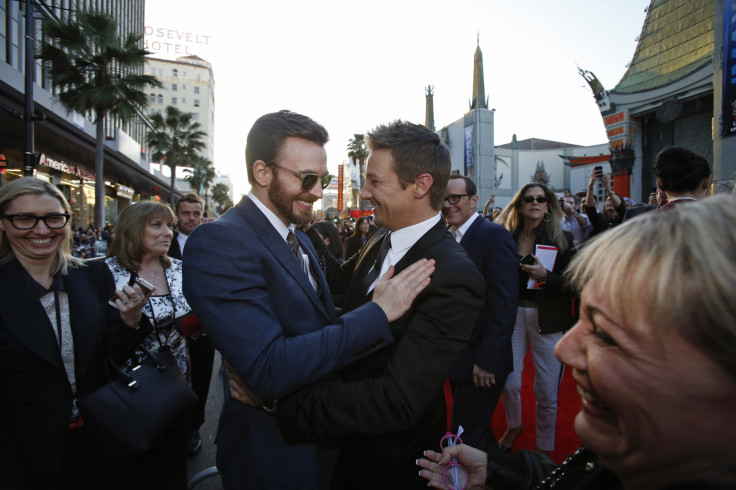 The official "Captain America: Civil War" page teased the growing rivalry between Steve Rogers and Tony Stark on friendship day. The video shows all the friends of Steve and towards the end a picture of Steve and Tony is torn in half.
Facebook users were given an option to load a video on friendships day, consisting of photos of their friends over the years. A similar video has been posted on the official Facebook page of "Captain America."
The video shows Steve (Chris Evans) and some of the moments he shared with his friends over the years. The pictures are actually movie stills of the character with some of the other superheroes. The first friend to be featured in the video is Bucky Barnes as the Winter Soldier (Sebastian Stan).
The next friend to be featured in the video is Thor (Chris Hemsworth). Steve also counts Sam Wilson (Anthony Mackie) and Hawkeye (Jeremy Renner) as some of his dear friends. The video shows some of the things that Steve has done with his friends, and this includes some of the action sequences of the previously released movies.
Steve's rival in "Captain America: Civil War" Tony (Robert Downey Jr.) is also featured in some of the pictures. The two characters have had disagreements and arguments since the day they met, but they always managed to put their personal differences aside for the greater good.
However, with no alien force threatening to destroy the earth in the forthcoming movie, there is no factor to keep the superheroes united. Their differences will lead to a fight, with the trigger being a legislation that seeks to limit the freedoms enjoyed by the superheroes.
While Tony supports the governments' bill, Steve will oppose it in "Captain America: Civil War." The final photo of Steve and Tony together in the friendship day video is torn into two, to show the rivalry between the two characters. Commenting on the video, Downey Jr. said that he wanted his friendship bracelet back.
Credit: Facebook/ Captain America
MEET IBT NEWS FROM BELOW CHANNELS