'Batman vs. Superman: Dawn of Justice': Zack Snyder says he updated the Man of Steel and didn't change him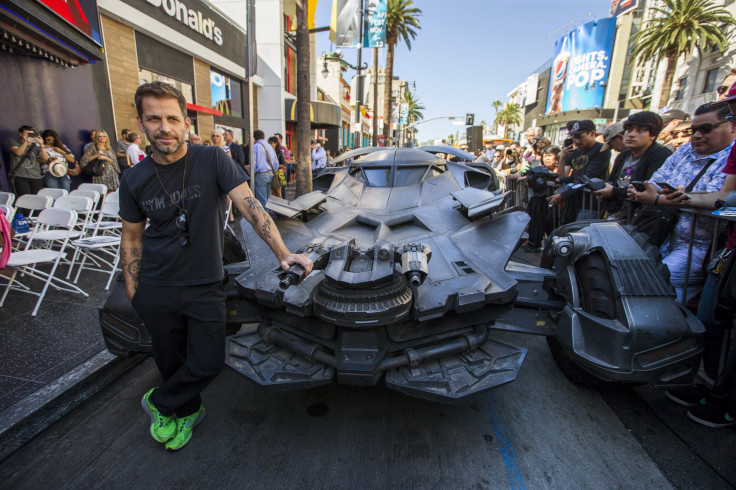 "Batman vs. Superman: Dawn of Justice" director Zack Snyder defended his version of Clark Kent in the movies and addressed concerns of some of the fans in a recent interview. Some of the fans had felt that the director had changed their beloved character too much in the movies.
In an interview with "Hall of Justice" podcast Snyder said that he was ready for complaints from the fans for his version of Superman (Henry Cavill) in the movies, The Hollywood Reporter reports. The director said that they were "updating" the character and were not really "changing" him.
Snyder pointed out that Cavill's character in the movie is similar to what we find in the old comics. "If you know the true canon, you know that I didn't change Superman. If you're a fan of the old movies, yeah, I changed him a bit," the director said.
The director said that they tried to create a Superman that would "set a tone for the world." He later added that they have created a place for the "mythological characters" to exist and feel "real" for the fans who have read the comic books.
"Justice League" characters will also find a mention in "Batman vs. Superman: Dawn of Justice," the director revealed. The characters, however, will only play "a very small role" in the movie and Snyder described their role as "a whisper." The only "Justice League" character who gets a lot of screen time in the movie is Wonder Woman (Gal Gadot), but the director reminded everyone that the movie is really about the two main superheroes.
"Batman vs. Superman: Dawn of Justice" is one of the most highly anticipated movies of the year. According to a report by Comic Book Movie, the movie will be released in China the same day as the US, which is March 25th.
MEET IBT NEWS FROM BELOW CHANNELS