Britain to slash tourist visa price for Chinese visitors from 2016 to support luxury sector with high spenders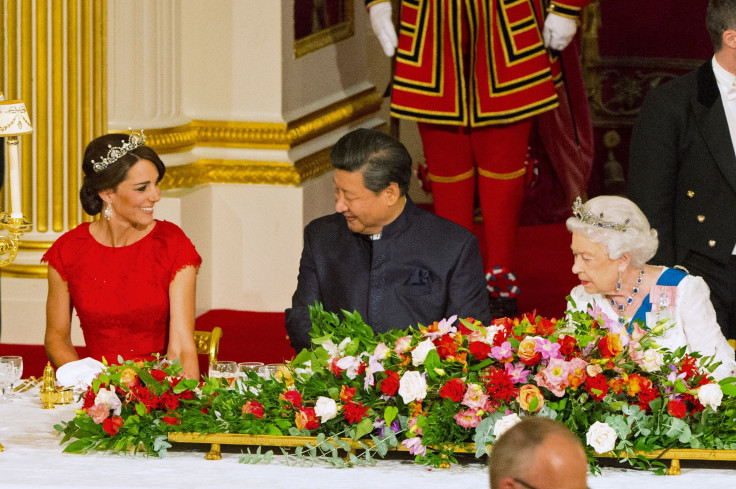 Adding a big boost to the domestic luxury market, Britain has announced that it would relax visa norms for Chinese tourists. The announcement was made during the recent state visit by China's President Xi Jinping. The move has been widely welcomed by the luxury goods and hospitality industries.
Prime Minister David Cameron announced the changes and said they were implemented with a view to "maximise Chinese spending power."
The new measures include cutting the cost of a two-year multiple-entry visa to £84 (AU$178), from the present £384 (AU$ 814). The changes will come into effect from January 2016 and increase the number of wealthy Chinese visitors, who are looking to visit Britain as part of their travels and for the country's great shopping, reports The New York Times.
"China is becoming one of our fastest-growing tourism markets, so making it easier and more convenient for Chinese visitors to come to the U.K. is extremely important," Cameron said.
The PM added Chinese visitors have contributed £500 million (approx. AU$1 billion) a year to the British economy, with each visitor spending an average £2,700 (AU$5726). The U.K. government also announced that it was considering reducing the cost of a 10-year multiple-entry visa for Chinese tourists.
Bain – a management consulting firm, stated that Chinese consumers constitute more than 30 percent of global luxury sales. However, a decline in the number of visits by Chinese tourists to Britain was noticed in 2014.
Boost for luxury sector
The U.K. government was also under pressure from the British hospitality and luxury industry to liberalise the application process for Chinese tourists, asserting that the cost and complexities of visiting Britain was driving away a big chunk of high spenders from China to other destinations.
According to data released by the British Office for National Statistics, in May 2015 the number of tourists from all countries visiting Britain grew 5.2 percent in 2014 and touched 34.38 million. However the number of Chinese tourists fell by 7.6 percent, to 185,000.
One reason for the decline was the relative ease in traveling to France. Research by the UK China Visa Alliance also said France had been attracting eight times the number of Chinese visitors to Britain. While Chinese tourists require a Schengen visa to visit 26 mainland countries of Europe, they need a separate visa to enter Britian.
Michael Ward, the managing director of department store Harrods, noted that that the decline in the number of Chinese shoppers to the U.K was linked with the hassle of getting visas.
"Many just head over to Paris instead to make their purchases," he said.
Move welcomed
The new announcement on visa-price reduction has been welcomed by many in the U.K. luxury sector.
"The Chinese really admire the quality, creativity and craftsmanship of British luxury goods, and today's announcement makes it easier for them to visit and shop here," said Michelle Emerson, chief executive of Walpole, a trade group representing 170 luxury brands in Britain.
Meanwhile, The Telegraph reports that Buckingham Palace and Bicester Village are the two major attractions for Chinese tourists in Britain.
Bicester Village is an Oxfordshire outlet, famous for hosting luxury brands such as Prada and Yves Saint Laurent. The place attracts a large number of Chinese visitors suggesting their deep fascination for designer clothing.
For feedback/comments, contact the writer at feedback@ibtimes.com.au or let us know what you think below.
MEET IBT NEWS FROM BELOW CHANNELS