'Breaking Bad' movie reportedly in the works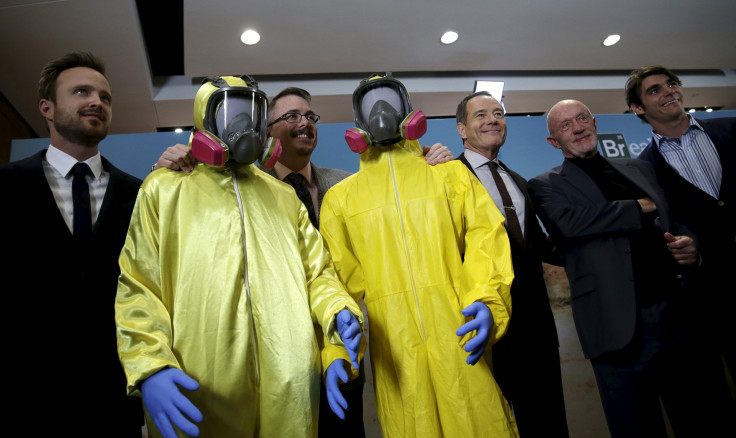 Five years after the airing of the season 5 finale, "Breaking Bad" is back. A film based on the franchise is reportedly in development at the moment, but the details are being kept secret for now.
Both Bryan Cranston (Walter White) and Aaron Paul (Jesse Pinkman) are ready to reprise their respective roles in the "Better Call Saul" spin-off series, which seems unlikely since it is a prequel, but they may get their chance in another project. According to a report by AlbuquerqueJournal, a movie based on the franchise will begin filming soon in Albuquerque.
Readers should note that both the "Breaking Bad" series and the ongoing "Better Call Saul" series have filmed in Albuquerque. New Mexico Film Office has confirmed that a film with the code name "Greenbrier" will begin production in Duke City sometime between mid-November and February 2019.
New Mexico Film Office can neither confirm nor deny that this is a "Breaking Bad" film that is being produced there, but a source familiar with the developments has confirmed that this is indeed based in the Walter White world of drugs and crime.
What seems like a further confirmation that this indeed is a "Breaking Bad" movie, the logline of "Greenbrier" states that the film is about the escape of a kidnapped man and his quest for freedom.
Fans of the franchise will remember that this sounds very much like the story of Jesse Pinkman, who was last seen driving away to freedom after being tortured as a kidnapped man.
"We are happy to welcome 'Greenbrier' and Sony Studios to New Mexico," said New Mexico State Film Office Director Nick Maniatis. "For years, we've built up the film industry in New Mexico and strengthened our film incentives; now, we're seeing success after success for the film industry in our state."
MEET IBT NEWS FROM BELOW CHANNELS