'The Bold And The Beautiful' spoilers for March 20: Forresters enjoy calm before the storm in Australia; Brooke loses her patience with Katie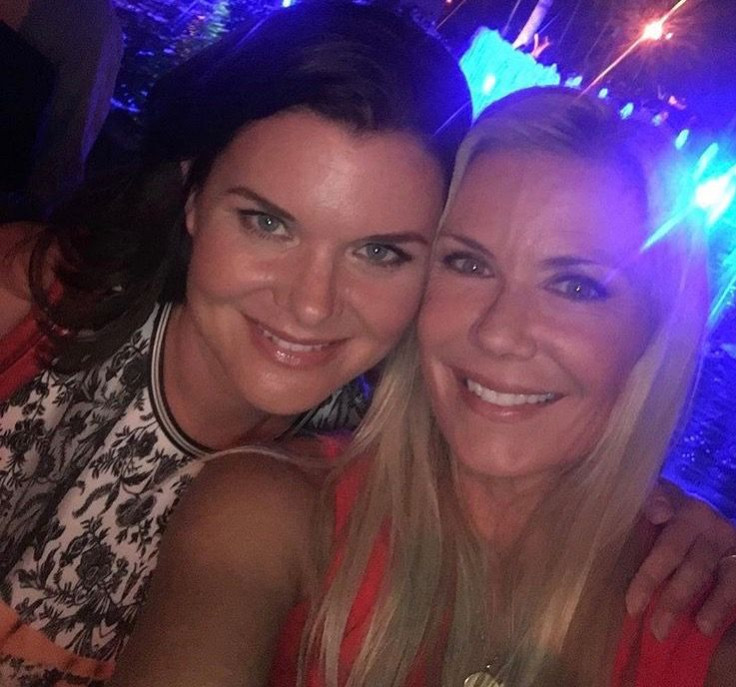 Emotions run high in Australia as "The Bold and Beautiful" ("B&B") returns from its brief hiatus. On Monday, Brooke (Katherine Kelly Lang) grows frustrated over Katie (Heather Tom), who continues to share her suspicions. It seems Brooke has had enough – she orders her sister to stop ruining their trip with malicious insinuations.

Spoilers suggest, however, that despite snapping at Katie, Brooke begins to have doubts on Ridge (Thorsten Kaye). Fans of the long-running soap would remember that he has a history of cheating and there's a high possibility that he'll screw her over once again. Other characters who will appear prominently on the upcoming run include Eric (John McCook), Quinn (Rena Sofer), Bill (Don Diamont), Steffy (Jacqueline MacInnes Wood), Liam (Scott Clifton), Thomas (Pierson Fode), Ivy (Ashleigh Brewer) and Sally (Courtney Hope).

Spoiler Alert! This article contains "The Bold and the Beautiful" spoilers. Read only if you want to know more about it.

TV Guide reports that on Monday's episode, Sally looks forward to surprising Thomas when she sets foot in Australia. Eric and Quinn, on the other hand, spend some quality time together by going around the Sydney Harbour. Meanwhile, Brooke can't decide if she should believe her sister or the man she loves. The show posted a preview video for the March 20 installment. It features multiple scenes with Sally, Steffy, Thomas, Brooke and Katie.

On the first scene, Sally continues to be stuck in between two overly friendly passengers. In Australia, Steffy is elated to have her brother attend her wedding. "I'm glad you're here. I didn't think you're going to come," she says. "We've had a lot of problems but this is your happily ever after," Thomas replies. "I wouldn't miss it." As the siblings share a warm moment, a completely opposite scenario happens between two sisters. "I don't want to hear one more word about my fiancé and Eric's wife," Brooke orders Katie.
"The Bold and the Beautiful" recap
Last week, three couples were bonding with their loved ones during their flight to Australia. Steffy and Liam talked about their upcoming wedding, Brooke and Ridge discussed RJ and Quinn gushed to Eric about being part of the family. Meanwhile, ex-partners Katie and Bill agreed that marriage is overrated. Later, Eric asked for a moment with Brooke, giving Quinn and Ridge an opportunity to talk. As Quinn and Ridge had their chat about marriage, Katie kept a close eye on them.

When the pilot announced that they'll be landing soon, Liam and Steffy kissed, while Bill continued to grumble about Brooke and Ridge. Katie, meanwhile, watched Quinn and Ridge as they went somewhere where they think no one can see them. Katie was shocked to see the two holding hands. Once they got off the plane, Katie grabbed Brooke to inform her what just happened, clarifying that she's not crazy or blind. Katie pushes her sister to confront Ridge but Brooke refused to put her relationship at risk.

Find out what happens next on "The Bold and the Beautiful," which airs every weekday on CBS at 1:30 p.m. It also airs every weekday at 7:30 a.m. on the TEN Channel in Australia.
MEET IBT NEWS FROM BELOW CHANNELS