'Black Sails' season 4 episode 7: Exclusive scene of Anne and Rackham; Preview video released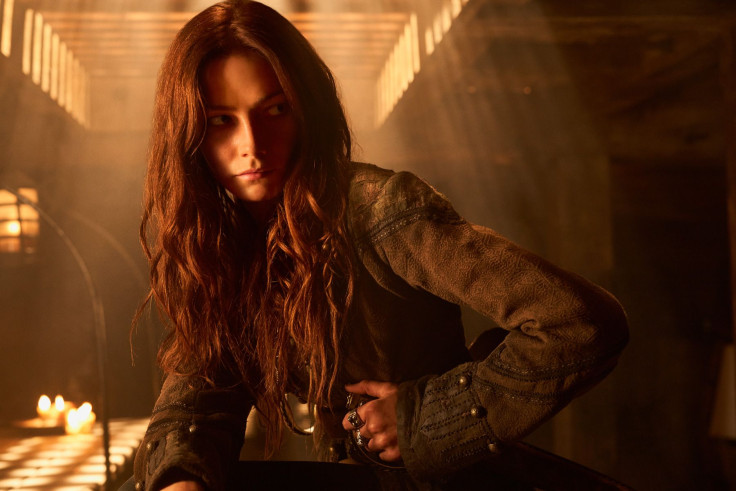 A preview video of "Black Sails" season 4 episode 7 has been released online. Against all odds the pirates persevere to save the dream of Nassau from British control, and they will continue the fight to change the world. This war is also personal for all the characters, as they hang on to each other with the hope of a happy ending. The following article contains spoilers.
In the exclusive clip given to International Business Times, Australia [see below] Anne (Clara Paget) begins to feel conflicted about Max (Jessica Parker Kennedy). She is not going to forget the betrayal they suffered, and it is equally infuriating to her that Max refuses to "make things right."
Max has not gone down to meet with Anne again, after she was told off in her first meeting. However, Paget's character suspects Rackham (Toby Schmitz) has something to do with Max not coming down. He doesn't deny it, and instead asks Anne to focus on the recovery. The fiery character is still in bad shape, so it may take some time for her get back to being her usual self.
The preview video of "Black Sails" season 4 episode 7 [see below], shows Flint (Toby Stephens) preparing a team to assault a town near the coast. Are they heading back to Nassau? Or do they have another destination on their mind?
John Silver (Luke Arnold) is a step behind Flint, and seems to be continuing his support in the strategy of an all out war, which still seems unwinnable. The pirates have had some success though, with their call to oust the British reverberating in all directions. The sudden influx of men may have raised their spirits, as it has helped them continue.
There are still challenges the pirates face. Their alliance with the freed slaves is still on shaky grounds, and their new leader Julius (Tony Kgoroge) has his own thoughts about what they should do next. Long John Silver, however, will put him back in line by pointing out that the things they have planned will happen, and Julius has to only decide whether or not to join.
Most of the characters will be out in the sea in "Black Sails" season 4 episode 7. The plot is teased in the official synopsis, which is as follows: Flint urges caution on an enraged Silver. Max leads Rackham and Bonny up river. Billy finds a survivor. Rogers learns the truth.
Credit: Starz
Credit: YouTube/ Starz
MEET IBT NEWS FROM BELOW CHANNELS