'The Big Bang Theory' Season 9 Episode 9 Spoilers: Sheldon, Amy go on lunch date as friends in 'The Platonic Permutation' [VIDEO]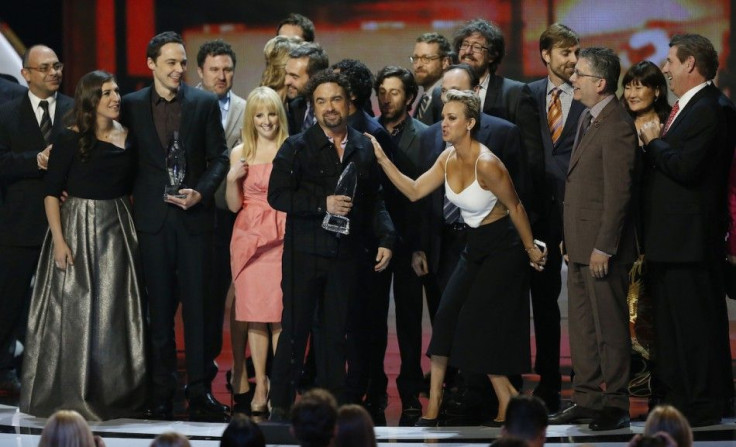 This week's episode of "The Big Bang Theory," titled "The Platonic Permutation," is set to see Sheldon (Jim Parsons) and Amy (Mayim Bialik) spending time together at an Aquarium as friends.
Episode 9 of "The Big Bang Theory" will see the estranged couple, Sheldon and Amy, hanging out as friends and spending Thanksgiving together at the aquarium, according to the official synopsis of "The Platonic Permutation."
The leaked spoilers indicate that the two will go on a lunch date. During their date, Amy will confess that she misses Sheldon, but the latter will fail to pick the cue. And when she directly asks him if she can be his girlfriend again, Sheldon is set to turn her down, as he cannot afford to break up with her again, according to the spoilers.
Meanwhile, Raj (Kunal Nayyar), Howard (Simon Helberg), Bernadette (Melissa Rauch) and Emily(Laura Spencer) will volunteer at a soup kitchen. Howard, who joins them reluctantly, will be overjoyed seeing Tesla CEO Elon Musk at the soup kitchen. Musk will tell Howard that he will call him when he has a job for him, spoilers reveal.
Elsewhere, Penny (Kaley Cuoco) is distressed when she finds out that Leonard (Johnny Galecki) knows more about her than she knows about him. Later, she realises that Leonard has read her diary, which leads to a fight with Leonard. Later, he will be seen apologising to Penny, according to spoilers.
Last week, in Episode 8 of "The Big Bang theory," Amy went on a date with Dave (Stephen Merchant). The date, however, did not turn out as expected because of Sheldon. Dave turned out to be a huge fan of Amy's ex-boyfriend -- Sheldon Cooper. He kept asking Amy about Sheldon the entire time and ended up annoying her. She broke up with Dave, who was just "happy to have kissed and been rejected by the same woman as Sheldon Cooper".
Sheldon, on the other hand, asked Raj and Howard to set him up on a date. They put Sheldon's ad on Craig's list in the form of a puzzle. They reason that any girl who is able to solve it must be smart enough. Sheldon optimistically waited for the perfect girl to walk in, but unfortunately no one appeared before the set time. However, just when the trio had given up hope, a woman named Vanessa (Analeigh Tipton) showed up. Sheldon, however, shut the door on her because she failed to meet the set deadline.
"The Big Bang Theory" Season 9 Episode 9, "The Platonic Permutation," airs on CBS on Thursday night in the U.S.
[Source: Youtube/The Big Bang Theory]
Contact the writer at feedback@ibtimes.com.au, or let us know what you think below.
MEET IBT NEWS FROM BELOW CHANNELS