Australian Stock Market Report – Midday January 15, 2015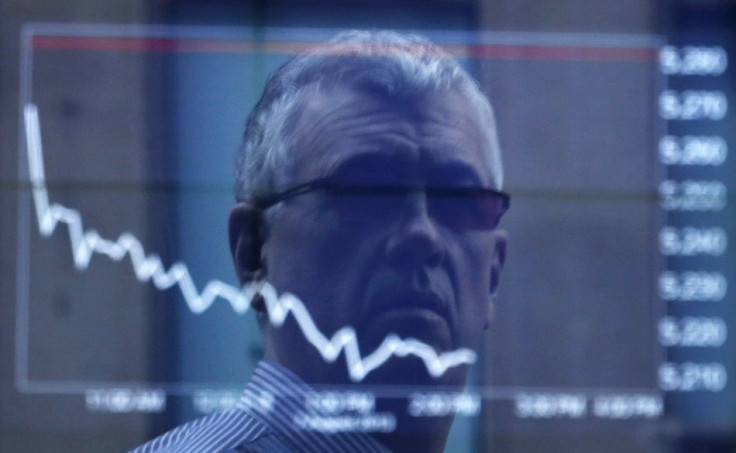  Australian shares are sliding for the fourth day despite the creation of seven times more jobs than expected in December. The ASX 200 Index is down 0.6 per cent following falls in US markets overnight and weaker base metal prices.
 US shares slumped by as much as 1.1 per cent with a surprise fall in December retail spending and a 7 per cent fall in Q4 earnings for JPMorgan Chase (largest US bank by assets) not helping. The bank had legal fees close to US$1bn last quarter as it continues to deal with consequences from the GFC. The World Bank also trimmed expectations for global growth from 3.4 per cent to 3 per cent.
 Woodside Petroleum (WPL) is down 1.6 per cent following the release of its Q4 production report. It posted a 9.3 per cent rise in production over 2014 to 95.1 (million barrels of oil equivalent - Mmboe) and a 22.5 per cent improvement in sales to $7bn. Australia's second largest oil and gas company expects to produce 84-91MMboe in FY15 (~4-12 per cent less than FY14).
 Santos (STO) has been improving for most of the morning but is fading at lunch. Yesterday the oil and gas company flagged the possibility of asset sales to relieve pressure from a weaker oil price which has halved in value since July 2014.
 ANZ Banking Group (ANZ) has joined Westpac (WBC) and National Bank (NAB) in expecting rate cuts this year. Australia's third largest listed bank is now expecting two rate cuts in the 1H15. ANZ considers it likely for the first rate cut to occur in March with the second coming after April's quarterly inflation report. CBA expects rates to remain on hold this year.
 Monthly jobs data exceeded expectations today with 34,700 jobs added in December. The unemployment rate improved from 6.3 per cent to 6.1 per cent. 41,600 full-time jobs were created while 4,100 part-time jobs were lost.
 Volume is average with 664.9m shares traded worth $2.3bn. 279 stocks are up, 462 are down and 280 are unchanged.
 The jobs data has pushed the Australian dollar higher to US$0.821, €0.697, £0.538 and ¥96.6.
[Kick off your trading day with our newsletter]
More from IBT Markets:
Follow us on Facebook
Follow us on Twitter
Subscribe to get this delivered to your inbox daily
MEET IBT NEWS FROM BELOW CHANNELS