Apple's Tim Cook 'wouldn't be in same situation' as Zuckerberg's Facebook scandal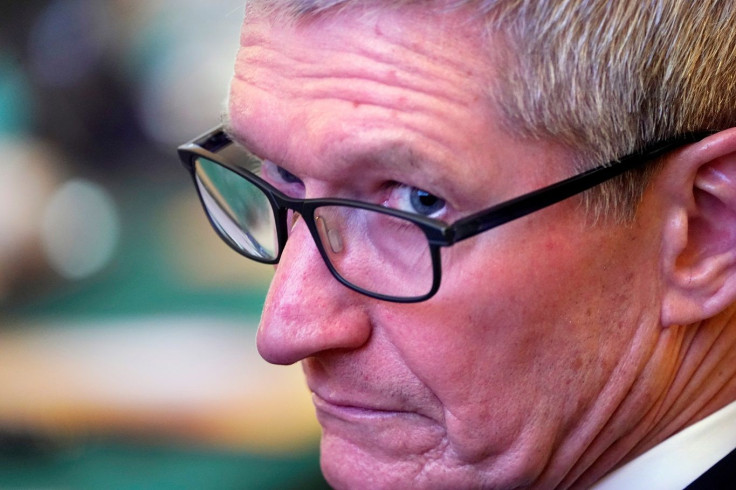 Tim Cook has criticised Facebook over the social media giant's recent privacy-hacking scandal. The Apple CEO slammed Mark Zuckerberg on Wednesday, saying he "wouldn't be in this situation."
Speaking during an MSNBC interview, Cook has taken a swipe at the Facebook and Cambridge Analytica debacle, saying it was a massive failure on Facebook's part not to review apps using its social network. Apple, he said, looks at every app using the platform in detail, referring to the company's App Store review process.
"I wouldn't be in this situation," he said when asked what he would have done if he were in Zuckerberg's position. He echoed his own sentiment last week when he called Facebook's predicament as "dire."
Cook reiterated that privacy is a "human right" and a "civil liberty." The tech titan could have made a lot more money if it had opted to sell customers' information, but Cook said it would be inconsistent with the company's ideals.
"We could make a ton of money if we monetised our customers, if customers were our product. We've elected not to do that," he said.
Apple Inc has long been a proponent of customer privacy. It has often been a subject of criticism for the company, particularly during times when the US government wanted it to bypass policies for the country's safety and security. In 2016, the US Department of Justice had ordered Apple to create a custom firmware that would allow investigators to circumvent the company's security features. Cook refused.
At the annual China Development Forum in Beijing last week, Cook said there was a need for "well-crafted regulation" to prevent users' information being peddled around without their knowledge. He said there was no need for anyone to find out what someone was browsing online for years, who their contacts were, and what their personal preferences were. "…from my point of view, it shouldn't exist," he was quoted by Bloomberg as saying.
MEET IBT NEWS FROM BELOW CHANNELS