'The Young And The Restless' (Y&R) Spoilers For Jan. 20: Phyllis 'Threatens' Kelly, Devon And Hilary Take Risks To Keep Romance Alive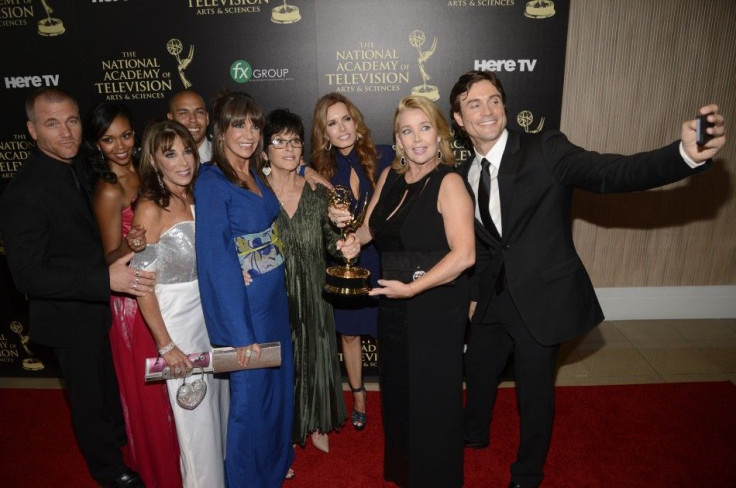 "The Young and the Restless" (Y&R) features an exciting new episode on Jan. 20, 2015. Tension rises and drama escalates when Phyllis and Kelly come face to face once again. Here are few spoilers for the upcoming segment of "The Young and the Restless" (Y&R). Read on to find out what happens next. [Warning: Spoilers Alert!]
This article contains spoilers for Jan. 19 and Jan. 20 Episode of "The Young and the Restless" (Y&R). Read only if you want to know more about it.
The last-aired episode opened with some major drama between Phyllis and Jack. Jack discovered a blonde wig from Phyllis' purse and questioned her if she went to the florist and setup Kelly. The two ended up arguing over it. Later, Jack paid a visit to Victor Newman seeking all the information about Phyllis' treatment. Later, Phyllis approached Avery seeking help in locking someone up.
Meanwhile, Victoria and Billy met in the gym and they discussed their future with Chelsea and Billy. Later, the two talked about car crash and Adam. Billy broke the big news to Victoria and told her that her father might be behind Dylan's beating.
Victoria confronted her dad about it and Victor revealed he wasn't involved in what happened to Dylan and that he had suffered some major losses. As a solution to his problem, Victoria offered to help Victor with a business plan. It seemed Victor is quite impressed with her idea.
Meanwhile, Paul provided Avery and Dylan with new details on the case. Joe tried to remind Avery of their past together and how much in love they were.
Elsewhere, Adam/Gabriel surprised Chelsea when he picked up Connor and found the baby's missing toy. Chelsea assisted Adam/Gabriel to get familiar with his new job at Jabot. The two ended up talking about her husband, who she assumes is dead, and Delia's death. It seemed clear that Adam was struggling to keep calm. In a shocking turn of events, Connor pointed at Adam/ Gabriel calling him dad. Unfortunately, Billy was present at the moment and was clearly not too pleased with Gabriel's presence.
Moving on to the Jan. 20 episode of "The Young and the Restless" (Y&R), We Love Soaps has presented brief description teasing exciting spoilers for it. According to the media report, drama stirs up between Phyllis and Kelly once again. Phyllis issues a warning to Kelly. In the episode's after-credits scene, Phyllis urges Kelly to accept what she did or else she will face the consequences.
Meanwhile, Devon and Hilary continue to take greater risks in order to keep their relationship a secret. Devon goes after Hilary to spend some alone time with her. But it seems someone's unexpected arrival will cause trouble in couple's paradise. Tension stirs up between Ashley and Stitch as "Ashley makes accusations at Stitch." Jan. 20, 2015 episode of "The Young and the Restless" (Y&R) airs 12:30 pm on CBS. Stay tuned for more spoilers.
For questions/comments regarding the article, you may email the writer at j.kaur@IBTimes.com.au
MEET IBT NEWS FROM BELOW CHANNELS