'The Young and the Restless' spoilers from Oct. 29-30: Genoa City's Halloween gala proves to be dangerous for Victor, Jack, Nikki and Phyllis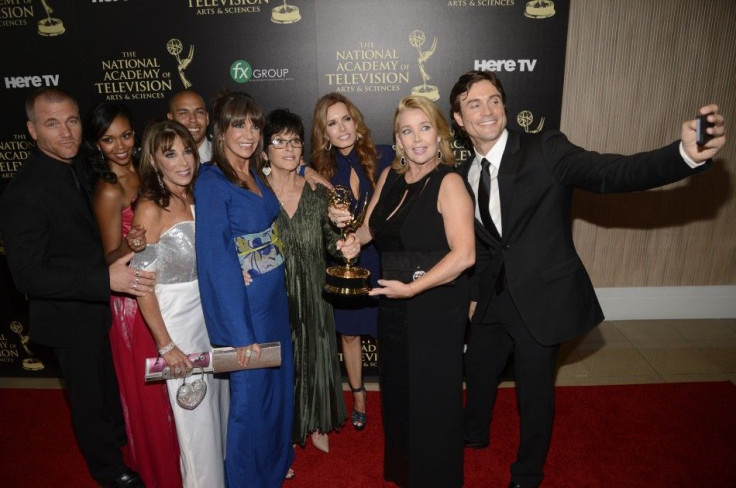 "The Young and the Restless" ("Y&R") will feature Nikki (Melody Thomas Scott), Adam (Justin Hartley), Phyllis (Gina Tognoni), Victor (Eric Braeden), Ashley (Eileen Davidson), Ben/Stitch (Sean Carrigan ), Jack (Peter Bergman), Devon (Bryton James) and Neil (Kristoff St. John) in its upcoming episodes from Oct. 29-30 (Thursday to Friday). The main storyline of the episodes is about the Paragon Project, a Halloween gala and a fire that will suddenly break out amidst the party.
Spoiler Alert! This article contains the "Young and the Restless" soap opera spoilers.
We Love Soaps reports that in "Y&R" on Thursday, the Paragon Project's chaotic effects are slowly being felt in Genoa City and it's not pretty. Phyllis and Nikki will both get ready for an event.
She Knows Soaps reports that in "Young and the Restless" on Friday, there will be a Halloween gala at Newman Enterprises' newly re-opened restaurant, Top of the Tower . Unfortunately, a fire will break out during the glamorous party. Plus, Neil and Devon's search will have a surprising turn of events.
Jack and Victor will have no choice but to cooperate in order to save their lives as well as their loved ones who are in grave danger. Meanwhile, Adam will risk all that he has for something important. And, Ashley is forced to sort out her feelings for Stitch.
"The Young and the Restless" recap
Monday's episode showed Paul (Doug Davidson) and Michael (Christian LeBlanc) talking about Adam and how his being hit by a car seems intentional. What's more, it looks like the perpetrator wants to actually kill Adam and not just maim him. As for Victor, he wanted to know where Billy (Burgess Jenkins) is. He wants to have him arrested for hit-and-run because he believes that he is the one who caused Adam's accident.
Meanwhile, Nick (Joshua Morrow) and Sage (Kelly Sullivan) dealt with a crisis involving Christian. Ashley discovered Stitch's plans of proposing to Abby (Melissa Ordway).
Tuesday's episode featured Ashley confronting Stitch about Abby. As for Nick, he received some disturbing news. And, Mariah (Camry Grimes) came face-to-face with danger. She was found unconsicous.
On Wednesday's episode of "Y&R," Chelsea (Melissa Claire Egan) defended Adam and their relationship. Neil's plan which involves Hilary (Mishael Morgan) backfired on him. Plus, Cane (Daniel Goddard) surprised Lily (Christel Khalil).
Click here to watch previews of the episodes from the official "Y&R" YouTube channel. Click here to see sneak peek photos of the events that will take place for the rest of this week in the CBS soap opera. "Young and Restless" airs weekdays on CBS.
Contact the writer at feedback@ibtimes.com.au, or let us know what you think below.
MEET IBT NEWS FROM BELOW CHANNELS