'The Young and the Restless' spoilers for Jan 7: An encounter between Sage and Dr. Anderson turns ugly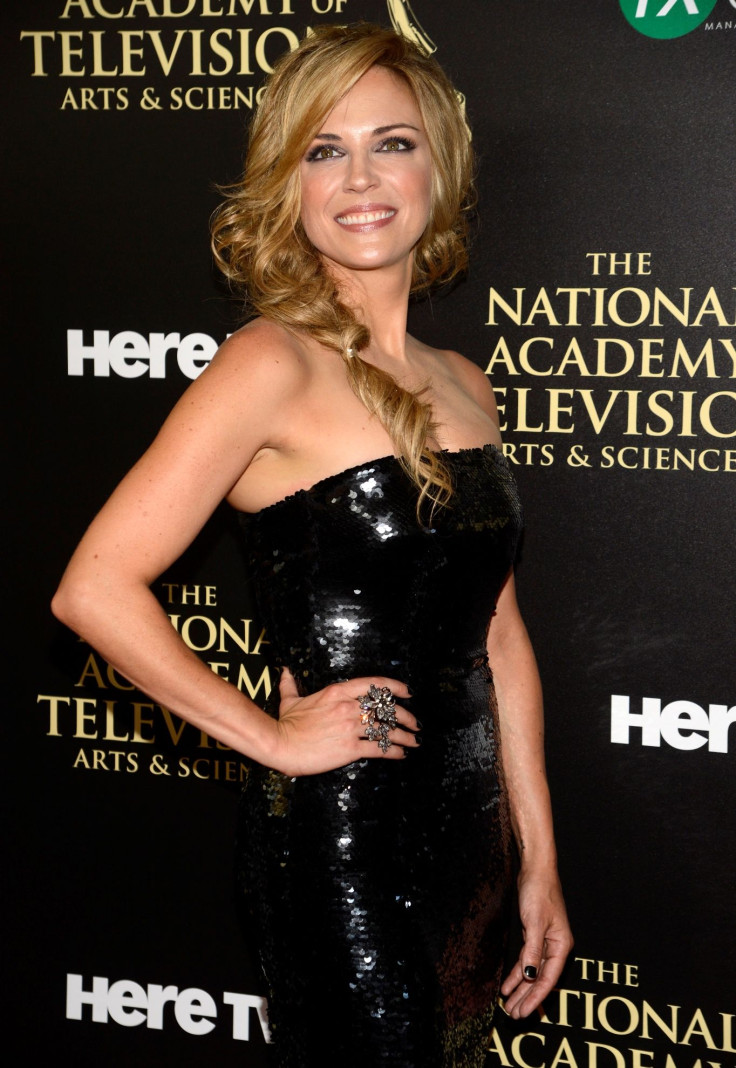 On Thursday, the CBS soap opera "The Young and the Restless" ("Y&R") tension will fill the air as Sage (Kelly Sullivan) spars with Dr. Anderson (Elizabeth Bogush). The upcoming episode will also feature the "Young and the Restless" cast members Victor (Eric Braeden), Phyllis (Gina Tognoni), Kevin (Greg Rikaart), Mariah (Camryn Grimes), Nick (Joshua Morrow), Victoria (Amelia Heinle), Sharon (Sharon Case), Jack (Peter Bergman), Abby (Melissa Ordway) and Stitch (Sean Carrigan). Spoiler Alert! This article contains "The Young and the Restless" spoilers.
TV Guide reports that on Thursday, Mariah will find herself confused about what she feels for Kevin, while Victoria opens up to Nick. Elsewhere, a confrontation with Dr. Anderson will leave Sage flustered.
The "Y&R" soap posted a teaser video for Jan. 7 on its official YouTube channel. It shows multiple scenes with Victor, Phyllis, Sage, Dr. Anderson, Kevin and Mariah.
On the first scene, Victor will be seen talking to Phyllis.
"I don't mind seeing you and your husband squirm a little," he says. Phyllis responds by telling him to go to hell.
The next part of the video will see Sage lashing out at Dr. Anderson. She cries, "You're not my therapist, and you're not my friend, so stay out of it!"
Kevin will be shown on the last scene, as he gives Mariah a turquoise jewelry-sized box with a bow. "I want you to have this," Kevin says. "Happy Birthday, Mariah," he adds.
Thursday's episode of "Young and the Restless" will take off from what happened on Wednesday, Jan. 6, when Jack told Phyllis that he'll invest in Kevin's project on behalf of Billy (Burgess Jenkins). Fans saw Kevin and Mariah as they listened to Paul talking about Billy with Jack and Phyllis. Paul (Doug Davidson) was wondering why it was so important to Billy to win big. At that point, Kevin approached them and admitted that Billy wants to get involved in his business.
He then explained about the venture, after being probed by Jack. Kevin also expressed that he felt bad for pushing Billy to look for money right away. Jack replied by saying that he's not the only who has regrets.

Click here to watch the "Y&R" episode previews for this week on the YouTube channel. Find out what happens next on "Young and the Restless," which airs weekdays on CBS.
MEET IBT NEWS FROM BELOW CHANNELS