Xbox One games update: 'Rocket League' cross-play, 'Assassin's Creed' backward compatibility and 'The Division' popularity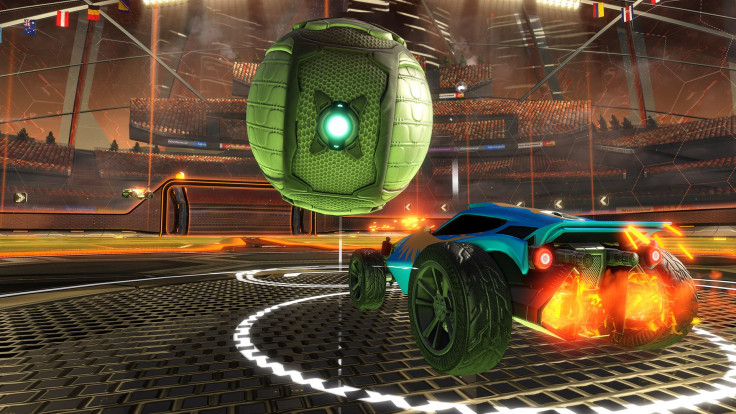 Xbox One is staying firmly in the game thanks to the different titles in its lineup. The console is bringing its competitive edge in its games, starting with the recent release of "The Division."
While the PS4 and PC are also both getting the title, Microsoft holds exclusivity rights for some expansions and bonus content, as well as previous other perks, such as early access to the game. Now it appears that Xbox One players have appreciated this move by Microsoft, as the game currently holds the title of most popular game on the Xbox One. It has even topped the likes of "Grand Theft Auto V," "NBA 2K16," "Fallout 4" and even the Xbox One exclusive "Halo 5 Guardians."
Like us on Facebook
According to VG 247, the previous milestone held by "Call of Duty: Black Ops 3" has now been overtaken by Ubisoft's massive game. This is just one of the few records that the title has broken since its release. It topped the release sales charts in the U.K. to become the biggest game ever, and it even broke the publisher' record of sales for the first 24-hour period.
'Rocket League' dev confident with cross-network play
When Microsoft had hinted and even extended an invitation to Sony for cross-network to become possible, it seemed to be furthering gaming in another big step. Some have become skeptic on how the whole thing will play out, but as far as the technology is concerned, Psyonix reassured fans that it has the technical side down pat, GameSpot reported.
"The only thing we have to do now is sort of find out where we stand politically with everyone, and then it's full steam ahead to finish the solution that we've already started," said Psyonix CP Jeremy Dunham to GameSpot.
The developer did not expound on how it plans to make cross-network play work. However, Dunham emphasised that doing so will allow players to feel that they are part of a big community shared by all platforms which they can play with or against.
'Assassin's Creed' joins the backward compatible games list
As if the recently added backward compatible titles are not enough, Xbox One is getting yet another title in the form of the original "Assassin's Creed" game. The official "Assassin's Creed" Twitter had announced it alongside a photo of the cover of the game.
"Back to where it all began. The original 'Assassin's Creed' is now available on Xbox One backward compatibility," said Ubisoft via the official Twitter.
This will allow players who have enjoyed the game on the Xbox 360. It's also a great way to spread the hype for the upcoming movie, and even the expected "Assassin's Creed" VR Experience.
"Rocket League" cross-network play (Credit: YouTube/MundaneMatt)
MEET IBT NEWS FROM BELOW CHANNELS