'Wynonna Earp' Season 2 episode 5 spoilers: Wynonna continues to fight for the salvation of her sister's soul in 'Let's Pretend We're Strangers' [VIDEO]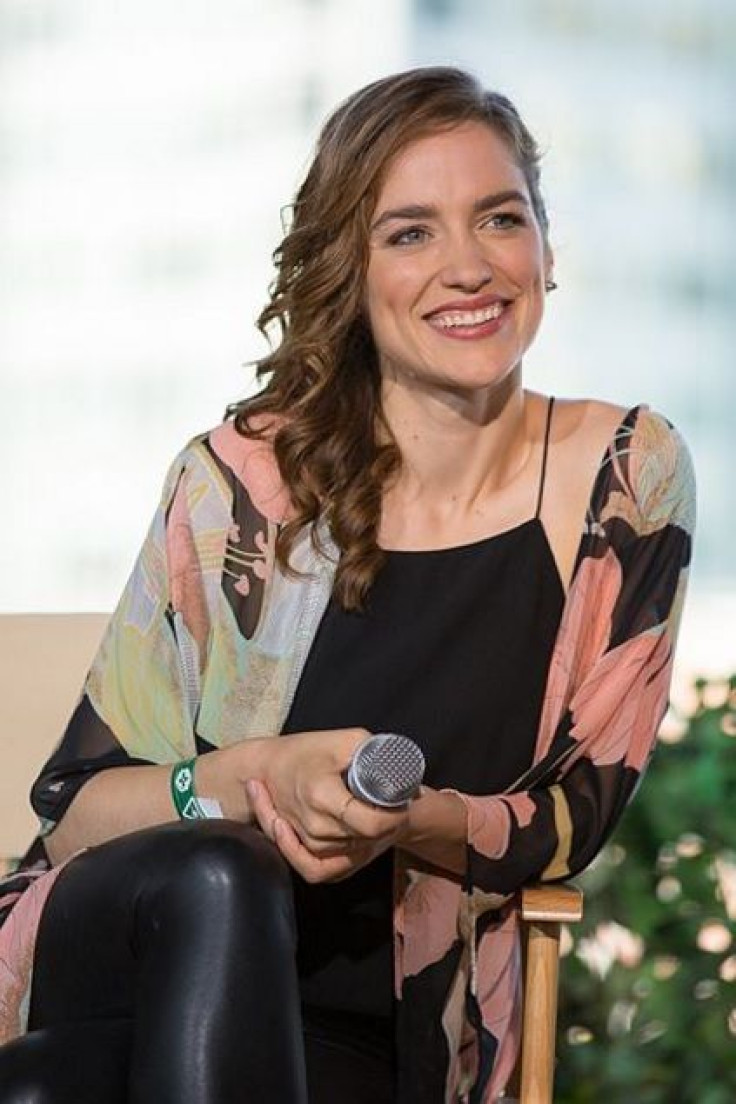 The "Wynonna Earp" cast members, including Dominique Provost-Chalkley as Waverly Earp, Melanie Scrofano as Wynonna, Katherine Barrell as Nicole Haught, Shamier Anderson as Deputy Marshal Xavier Dolls and Tim Rozon as Doc Holliday, will have an upcoming episode titled "Let's Pretend We're Strangers," which airs on Friday, July 7 on SyFy. It will show Wynonna still trying to save her sister Waverly's soul. Read on to learn more about the show's new episode.
Spoiler alert: This update contains more 'Wynonna Earp' spoilers. Read on only if you want to know more about what happens in 'Let's Pretend We're Strangers.'
"Wynonna Earp" Season 2, episode 5 will show Wynonna continuing the battle to save Waverly's soul, according to TV Guide. Meanwhile, a sneak peek video of the episode was posted by SYFY on its official YouTube channel. It shows Wynonna trying to prepare a breakfast smoothie that includes crispy bacon and a dead rat as ingredients. Waverly looks on as she's bound to a chair. Then, Wynonna offers the disgusting drink she calls "Bloody Mary" to her sister.
Waverly will try to talk to the real Wynonna. For a second, it appears to work, but the demon possessing Wynonna will come back and shut Waverly up.
'Let's Pretend We're Strangers' guest stars
Guest stars that will appear in this episode include Shaun Johnston as Juan Carlos, Kate Drummond, Dani Kind and Brendan Fehr. The Internet Movie Database (IMDb) lists John Callaghan as the writer of "Let's Pretend We're Strangers," while April Mullen was the episode's director.
'Wynonna Earp' recap of 'She Ain't Right'
The episode before "Let's Pretend We're Strangers" was "She Ain't Right," which aired on June 30. It featured Doc and Wynonna teaming up to find a cure for Dolls. As for Waverly, she went on a solo mission for Black Badge. Unfortunately, she got possessed by a demon while doing so. Wynonna tried to save her sister's soul to no avail.
The next "Wynonna Earp" episodes after "Let's Pretend We're Strangers" are "Whiskey Lullaby" (air date: July 14), "Everybody Knows," and "No Future in the Past," After that, "Forever Mine Nevermind," "I See a Darkness," "Gone as a Girl Can Get" and "I Hope You Dance," which airs on Aug. 25, will be featured on SyFy.
"Wynonna Earp" is about Wyatt Earp's great granddaughter Wynonna, who has the power to wield Wyatt's handgun called the "Peacemaker." Together with her sister Waverly and their friends, they work to bring the paranormal to justice in the small town of Purgatory. The TV series is based on Beau Smith's IDW Publishing comic. The supernatural show airs in the US every Friday at 10/9c on SyFy.
Watch: 'WYNONNA EARP' | Season 2, Episode 5: Sneak Peek | SYFY:
Source: SYFY/YouTube
Check out some behind-the-scenes photos from Dominique Provost-Chalkley's Instagram account:
In case you missed it (ICYMI), read this:
'Wynonna Earp' Season 2 episode 4 spoilers: Wynonna tries to save Waverly's soul in 'She Ain't Right'
'Wynonna Earp' Season 2 episode 3 spoilers: Wynonna deals with a Marzanoik in 'Gonna Getcha Good'
MEET IBT NEWS FROM BELOW CHANNELS