'Wynonna Earp' Season 2 episode 2 spoilers: Wynonna battles spider creatures in 'Shed Your Skin' [VIDEOS]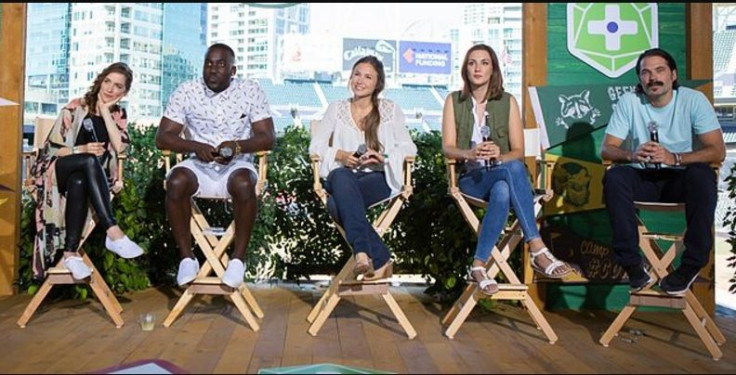 The "Wynonna Earp" cast, which includes Melanie Scrofano in the titular role, Dominique Provost-Chalkley as Waverly Earp, Shamier Anderson as Deputy Marshal Xavier Dolls and Tim Rozon as Doc Holliday, will have an upcoming episode titled "Shed Your Skin," which airs on Syfy on Friday, June 16. It will feature Wynonna dealing with spider creatures. Read on to learn more about this episode.
Spoiler alert: This article contains more 'Wynonna Earp' spoilers. Read on only if you want to know more about what happens in 'Shed Your Skin.'
According to the Syfy website, Wynonna will end up battling with creatures that look like spiders as well as new Revenants. Meanwhile, Doc Holliday will make a deal that will prove to be dangerous. As for Waverly, her personality will continue to change at an alarming rate. The Internet Movie Database (IMDb) reports that Waverly's dramatic change will greatly affect the people around her, especially her girlfriend Officer Nicole Haught (Katherine Barrell).
A preview video of "Shed Your Skin" was posted on tvpromosdb's YouTube channel. It shows several scenes from the episode including Waverly eating a lipstick and wearing a cheerleading outfit. It also shows some of Wynonna's former schoolmates preparing for Purgatory High's first-ever Homecoming Day. The spider-like creatures also make a brief appearance. Plus, Waverly kisses Nicole in public.
Guest stars of 'Shed Your Skin'
The IMDb lists the following actors and actresses as appearing in this episode: Tamara Duarte as Rosita Bustillos and Sam Duke as Earl. It was written by Alexandra Zarowny.
'Wynonna Earp' recap
The episode before "Shed Your Skin" was "Steel Bars and Stone Walls," which aired on June 9. It was written by Emily Andras and directed by Brett Sullivan. It showed Wynonna saving Waverly and Doc from another demon. Then they went off to locate Dolls to rescue him from the Black Badge operatives that arrested him. They planned on locking him up at the Black Rock Prison.
As part of Dolls' rescue plan, Waverly had to use a fake British accent to get past Black Badge security. She pretended to be a Scotland Yard scientist. Eventually, Doc was able to set Dolls free. Unfortunately, Eliza (Rachel Skarsten) was killed by Moody (Kevin Hanchard). He also surprised Wynonna and company when he forced the crew to join the Black Badge Division. He said that he needed all the help he can get to fight the new creatures threatening Purgatory.
"Wynonna Earp" episodes air in the US on Syfy every Friday at 10/9c. The episode after "Shed Your Skin" is "Gonna Getcha Good," and it will air on June 23.
Watch some 'Wynonna Earp' videos below:
MEET IBT NEWS FROM BELOW CHANNELS