'The Witch': A dark and foreboding tale that frightens and captivates viewers, including Stephen King [VIDEOS]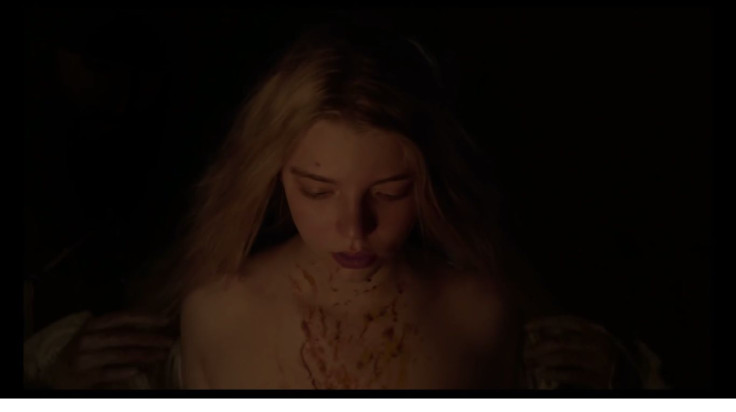 "The Witch" has promised and, by all accounts, delivered a ground-breaking masterpiece that is as stimulating as it is frightening. The US-Canadian horror flick, written and directed by Robert Eggers, has impressed audiences and critics alike, including phenomenal bestselling author Stephen King.
The film is set in 17th century New England in the US. A Puritan family have been banished from a settlement as punishment for unclear offence, and are forced to live remotely on the edge of ominous woods. When their infant son is snatched away from their eldest daughter, Thomasin, (Anya Taylor-Joy) in literally the blink of an eye, they suspect Thomasin of witchcraft. They begin to experience strange and unsettling events, including the eldest son being possessed by an evil spirit and farm animals turning malevolent.
Shrouded by paranoia, the family turn against each other, using their faith in god as basis for accusations and suspicions.
Special effects were frugally used, but the creepiness in the film was abundant. Even the seemingly harmless scenes unnerve the audience, as if something ominous is about to happen or is ever-present.
In writing the story, Eggers looked at fairy tales and real accounts of witchcraft and court records, which, he said, all feature the same witch.
"It was really cool to realise that doing a fairy tale as if it could really exist was the most realistic portrayal of the 17th century that the layperson would have experienced," he was quoted by Indiewire as saying. "If I could take a Puritan's nightmare as I would envision it and upload it into the audience's mind's eye, that was the goal."
The film premiered in January 2015 at the Sundance Film Festival, where it received Directing Award in the US Dramatic category for Eggers, a first-time director. It has yet to be released to a wider audience (nationwide release in the US is Feb. 19), but it has already proved to be a hit among those who saw it.
It rated 86 percent on Rotten Tomatoes, with the critics' consensus calling it a "deeply unsettling exercise in slow-building horror." The film also garnered a high score of 85 on Metacritic.
Stephen King, whose books on supernatural fiction have become gold standard in horror literature, admitted the movie terrified him, giving it high praise in a few words.
"The Witch scared the hell out of me. And it's a real movie, tense and thought-provoking as well as visceral," he tweeted.
"The Witch" was lauded by several film critics as well, noting the eerie atmosphere that is present throughout the film. As Roger Moore of Movie Nation said, the "jolts are more creepy than shocking," but nonetheless it works on the most primitive level.
"This is the kind of serious horror movie that will live in your head for days afterward, like a bad dream that's difficult to shake," Dan Callahan of The Wrap wrote on his review.
Todd McCarthy of The Hollywood Reporter, on the other hand, doubted that the film would do well with a mainstream audience. He praised Eggers' debut feature, saying that the film impresses on several factors, but it is relatively subdued and muted, which might not be appreciated by all.
Taylor-Joy is joined by Ralph Ineson, Kate Dickie, Harvey Scrimshaw, Ellie Grainger and Lucas Dawson in the cast. "The Witch" will be released in Australia on March 17.
MEET IBT NEWS FROM BELOW CHANNELS