Will Smith's new movie teaser is out; Here's what it looks like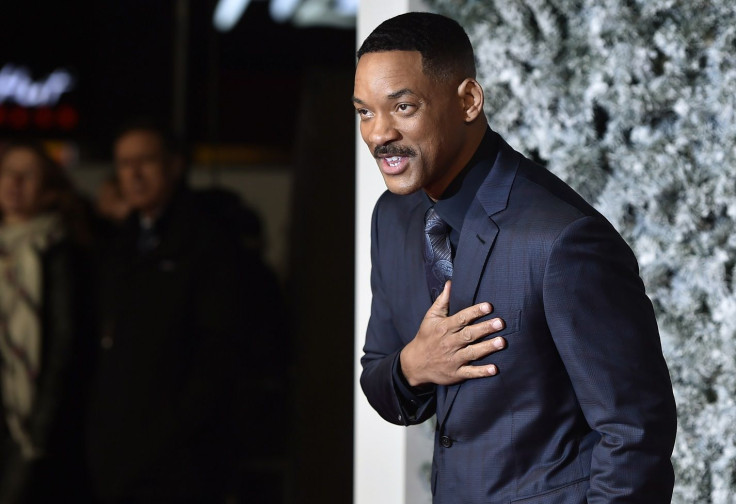 Netflix just released the first teaser for Will Smith's upcoming movie "Bright," and it's brutal. According to reports, the teaser video was telecast on Sunday during the Oscars. In the movie, Smith is joined by actor Joe Edgerton who plays a loathsome Orc, a different take from what was seen on "The Hobbit."
"Bright" is an upcoming fantasy thriller set across contemporary US, which is plagued by Orcs looking for a weapon of mass destruction. In the teaser, Smith can be seen playing an a LAPD cop who sports black goggles. He is forced to work with an Orc (Edgerton) to find a magical wand everyone is prepared to kill for.
In the 30-second video, Smith can be seen driving around the city, which looks as if it's on the verge of chaos. The suspicion of mayhem is further intensified by the high police presence in the streets, as told by Entertainment Weekly.
Woody Guthrie's "This Land is Your Land" can be heard playing in the background. The video also brings to viewers glimpses of some fantastical creatures -- some of them even looked like the elves from "The Hobbit." Smith is seen later wielding a long and rusty sword. The video ends with Smith saying, "I am assuming this doesn't end well."
"Bright" teaser was telecast during a commercial break for the 89th Annual Academy Awards. In the movie, Smith and Edgerton are joined by co-stars Noomi Repace, Edgar Ramírez, Ike Barinholtz and Kennrth Choi whose characters are yet to be announced.
The movie is currently under post-production. David Ayer, known for writing the 2014 Brad Pitt starrer "Fury," has directed the film. "Chronicle" writer Max Landis has written the script for "Bright," according to the movie's IMDb page. He has been reported of selling the script for a whopping US$ 3.5 million (AU$4.6 million).
Bright has been slated for a December 2017 release. It will hit the streaming giant Netflix before coming to the theatres. Watch the video below.
In other Oscars-related news, Los Angeles mashup artist Demi Adejuyigbe records an album for the end credits of various 2017 Best Picture nominees. The album, comprised of 3 songs, is titled "Will Smith Raps the Oscars."
Adejuyigbe can be seen doing his best impression of the actor-cum-musician, with three rap sets that play over the credits of "Moonlight," "Arrival" and "Hacksaw Ridge." "This is the story/Of a man from Virginia/He fought for his country/And for the lives of his fellow soldiers/Up on the Hacksaw Ridge," goes the song for "Hacksaw Ridge." Listen to the songs here.
MEET IBT NEWS FROM BELOW CHANNELS