'Gotham City Sirens': Will Smith will do anything for Margot Robbie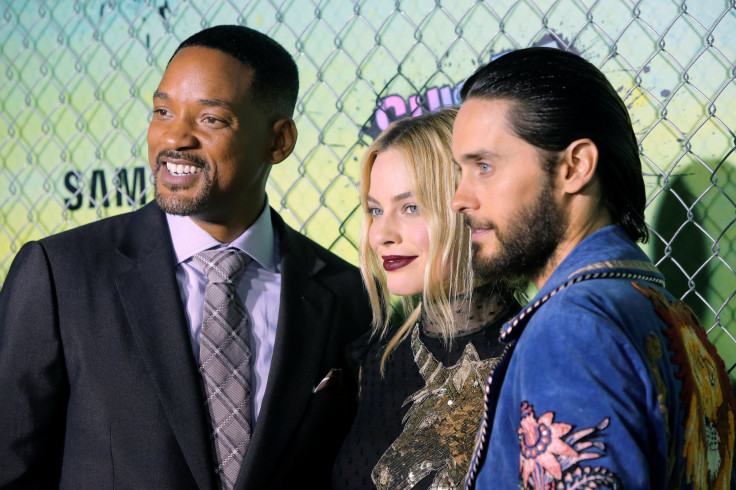 "Gotham City Sirens" will definitely seek the presence of Margot Robbie (Harley Quinn) but there is somebody else who wants to join the movie cast so badly. Will Smith (Floyd Lawton/Deadshot) says that he would "definitely" want to be a part of the movie and he would do anything for Robbie.
Despite the fact that critics trashed "Suicide Squad" when it has been released earlier this year, the makers of the movie have planned to make it into a franchise of sorts. A Will Smith-starrer "Deadshot" movie is in the cards, but before that, Harley Quinn-led spinoff "Gotham City Sirens" will make its way to the big screens.
Besides having a standalone film, Smith wants to star in the Quinn-led spinoff as well. While talking to MTV International, the "Collateral Beauty" actor said that he would love to make a cameo appearance in the movie. "I'd definitely love to be in it. I love Margot Robbie, I would do, like, anything she wants to do," he said.
Is 'Suicide Squad' sequel on cards?
It is highly uncertain that Smith and Robbie will share the screen space in Sirens, but their fans may still have the chance to see them together. If rumours are to be believed, director David Ayer is also planning for a "Suicide Squad" sequel. However, nothing can be said to be true as of now.
Megan Fox on 'Sirens' as Poison Ivy
Rumours are also abuzz that Megan Fox will be a part of "Sirens" as Poison Ivy. The speculations started doing the rounds after Fox expressed her interest in the shipments of comics featuring both Quinn and Ivy.
"Sirens" will be directed by David Ayer. The title of the movie has been derived from DC comic series of the same name. Geneva Robertson-Dworet, who is known for films such as "Sherlock Holmes 3" and "Tomb Raider," will write the screenplay of "Sirens."
"Gotham City Sirens" starring Margot Robbie is expected to hit the screens in US and Australia in 2018. Only time will tell if Will Smith will also be a part of the movie.
MEET IBT NEWS FROM BELOW CHANNELS