Widow of Jennifer Aniston's 'First Love' Slams Actress: 'She Wasn't Present During His Illness'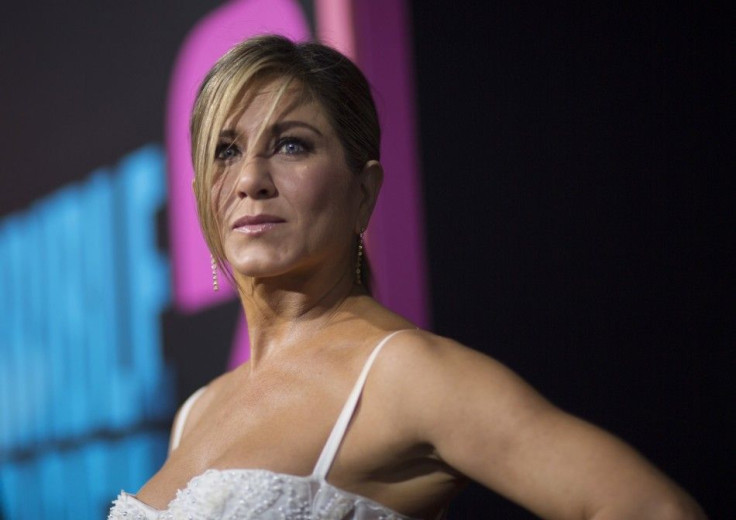 The widow of Jennifer Aniston's "first love" has slammed the "Cake" actress for exposing her husband to media sensationalism. Mujah Maraini-Melehi revealed Aniston wasn't even there during Daniel McDonald's illness and eventual death.
Aniston recently told the New York Times that neither ex-husband Brad Pitt nor current fiancé Justin Theroux was her first and true love. The honour went to her ex-boyfriend, McDonald, who had died of a brain tumour.
"He was my first love – five years we were together," she told the paper. "He would have been the one. But I was 25, and I was stupid. He must have sent me Justin to make up for it all."
Her comment, as expected, created a buzz online. The picture painted Aniston as a woman who had lost her first love through illness, but had also found her happiness with the help of her deceased love.
However, it wasn't exactly true. McDonald's widow expressed her sadness over how Aniston has made her husband a publicity tool, even though she didn't even want to retrieve her photographs with him later on.
"My heart aches to see our tragedy of losing Daniel to serve the media's hunger for sensationalism," Maraini-Melehi wrote on Facebook. "I am sorry that Jennifer did not realise the treasure that was Daniel when she had the chance, long before he and I met and long before he died."
She also berated the headlines that said the "Friends" actress lost McDonald tragically when Aniston was not present during his long and difficult illness.
"That said perhaps Daniel's gift was to teach her how to love and appreciate Justin Theroux," she added, continuing, "I find it very hard to believe that she may not have married Brad Pitt had Daniel and I not married months before as some unnamed 'sources' declared to the Daily Mail online. After Daniel died, I reached out to her to give her back all the photographs from the time they were together. I never got an answer back from her."
Aniston is believed to have dated McDonald, a Broadway actor, from 1990 to 1994, breaking up with him just before he landed a part on "Friends." McDonald went on to marry Italian actress Maraini-Melehi in 1999, while she married Pitt in 2000. McDonald died in 2007 at the age of 46.
MEET IBT NEWS FROM BELOW CHANNELS