'The Walking Dead' season 9: Maggie may have smaller role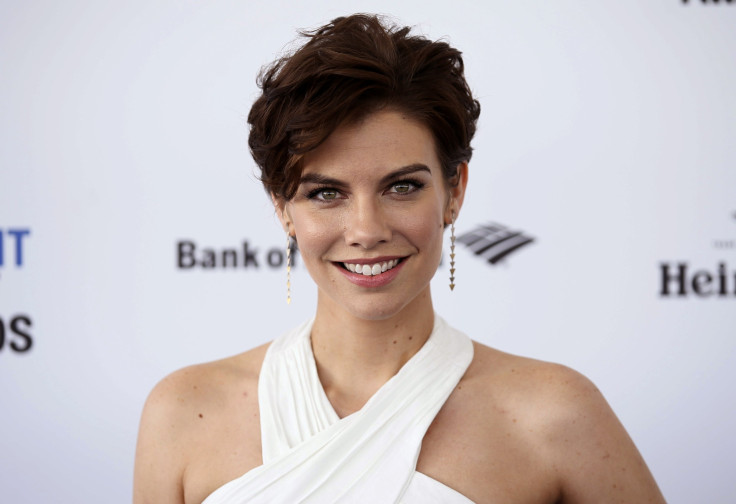 Maggie (Lauren Cohan) may have a smaller role in "The Walking Dead" season 9. After a lot of negotiation, Cohan will reportedly be appearing in 6 of the first eight episodes.
The season 8 finale teased a major role for Maggie, with a potential civil war plot. Things didn't look good for the character after reports suggested that Cohan's agreement wasn't in place because they were still negotiating the pay. The actress has also been cast in "Whiskey Cavalier," which means she will have a hectic filming schedule ahead.
Cohan previously confirmed that she will be reprising her role as Maggie, but a report by TV Line states that she will not be seen in every episode this time around. The character's future is very uncertain because Cohan may not have enough time to film both "Whiskey Cavalier" and the next part if "The Walking Dead" season 9. The following portion of the article contains spoilers from episodes that have already aired.
Will Maggie die in the first half of the next season? The possible death of the character may come as big blow to the show, which is already grappling with the loss of Carl (Chandler Riggs). The TV series has already lost many of the veteran characters that helped make the show popular.
Cohan is one such veteran character who has been a part of the show from 2011. The death of Glenn Rhee (Steven Yeun) had a big impact on Maggie. It will be interesting to see how the fans will react if Maggie is killed off too.
Filming of "The Walking Dead" season 9 has already started. A time jump is expected on the show, with the heroes using horses to commute rather than cars. The TV series will air sometime later this year. The producers are yet to announce an exact release date.
MEET IBT NEWS FROM BELOW CHANNELS