'The Walking Dead' Season 6B spoilers: Carol and Daryl may get close and romance on screen, hints Melissa McBride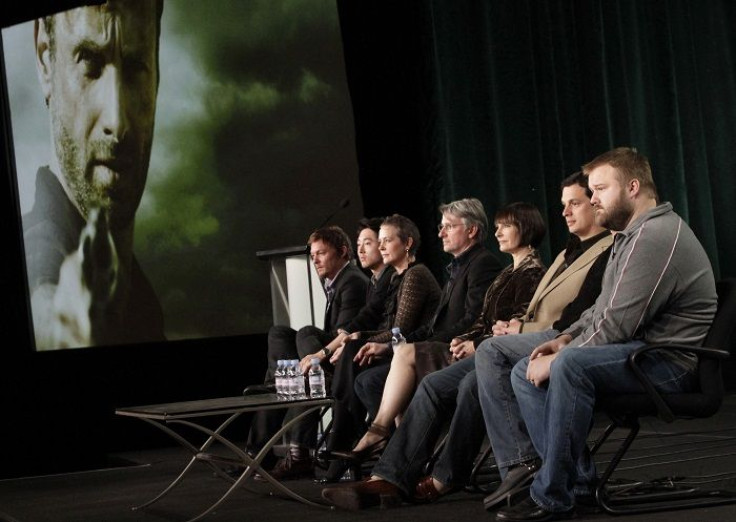 Melissa McBride, who plays Carol in "The Walking Dead," has teased a romance between her character and insanely famous character Daryl (Norman Reedus).
[Spoiler Alert] Carol's journey "The Walking Dead" journey started as that of a nervous mother who is terrified of her abusive husband. However, her character transformed into one of the most fearless and feared warriors. She is still roaming the American streets infested with zombies.
"Carol and other characters in The Walking Dead second half of season six have more transitions to make and more changes ahead. I feel like I've played all these evolutions of Carol but it all feels like her," McBride told Express during a recent London visit for the weekend's Walker Stalker Convention.
McBride also teased about a possible romance between Carol and Daryl. Fans have long desired to see the two get close to each other and strike up a romance.
"I can't say, I don't know what to say. They obviously care for one another but I get really excited about what the writers come up with and how they weave the stories together. There could be a moment where they're all they have. So who knows? Then there's how do you define it?," McBride said.
Related: 'The Walking Dead' Season 6 Episode 10 review: Rick and Daryl run into Jesus; Michonne and Rick make out
Every character in the popular TV series has been dealt cruelly. However, Carol has endured the most, which helped in shaping up her character she is today.
According to McBride, Carol has gone through numerous turning points. The loss of husband Ed was one where she had to pick-axe his head and nearly came in contact with his head. It was a huge thing for her and she was definitely affected psychologically.
"And then every other life she takes and then seeing her daughter dead and having to put down Lizzie and seeing the horrible innocent brutality that Lizzie brought on her sister Mika because she didn't know better. Everything is a turning point," McBride said.
The FOX series returned with its "The Walking Dead" Season 6 second part with an explosive episode and with the arrival of Negan (Jeffrey Dean Morgan), the season will see insane violence and tension. No survivor will be safe.
In the comic book series, the character Carol was killed off long ago, but show producers decided to keep her character alive. When asked on this, McBride said that writer Scott Kimble never gives away the fate of her character and she also doesn't ask much. However, at times she does feel like knowing what her character will face next.
"The Walking Dead" airs on Foxtel on Mondays, 1:30 pm and 8:30 pm.
MEET IBT NEWS FROM BELOW CHANNELS