'The Walking Dead: Michonne' dev gives new sneak peek trailer, more details about release date and setting revealed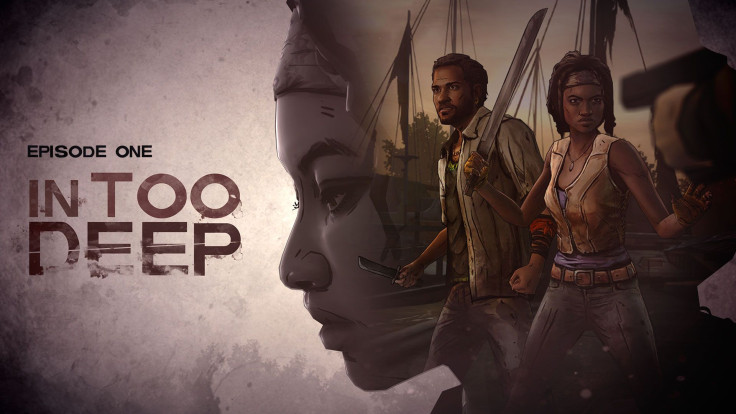 Telltale Games has been known to bring "The Walking Dead" to the gaming scene, thanks to the compelling narrative and decision-based mechanics. This time, it is creating a new miniseries, which will focus on sword-swinging tough chick Michonne.
For the developer's next game, the team is looking to take on the direction of one of their favourite characters in the comic. Providing a few quick details via the PlayStation Blog, the miniseries will allow players to see what exactly Michonne does and what stories can be unfolded in telling her own tale.
Like us on Facebook
"Among all of the iconic characters in Robert Kirkman's universe, Michonne has been a fan favourite here at the studio. Without spoiling the story of the frankly incredible comics, there comes a point in time where she leaves Rick and her group of survivors to explore some of her inner demons on her own," said Telltale Head of Creative Communications Job Stauffer.
Michonne's story alone is already rich with a haunting past—a mother of two kids, a law career, and the regret of not having the power to save them once the outbreak starter. In the six-minute preview, players can see Michonne's past, funnily enough still wielding a sword even in lawyer power suits. Her thoughts appear scrambled between memories of her past and where she is now.
Nerdist reported that the miniseries will take place alongside the timeline of the ongoing comic instead of going back to Michonne's actual past. The first episode, dubbed In Too Deep, will see Michonne together with Pete and his crew as they try to find survivors and supplies. Michonne and her crew will encounter a massacre, which can lead toward potentially finding the criminal responsible for it.
The first of the three-part miniseries will debut on Feb. 23. Following this, the second episode is set up for a March release, with the final episode coming in by April. Both long-time fans of "The Walking Dead" comic and Telltale Games' "The Walking Dead" titles and newbies coming into the franchise will get to enjoy the miniseries. It will be a standalone title with no save file requirements.
Another bit of good news for fans of Telltale Games' "The Walking Dead" is that the studio has confirmed production for the full third season. However, since the miniseries will set up fans until April, details will be released sometime after that.
"The Walking Dead: Michonne" trailer (Credit: YouTube/PlayStation)
MEET IBT NEWS FROM BELOW CHANNELS