Video apparently shows Prince Harry refusing to hold Meghan Markle's hand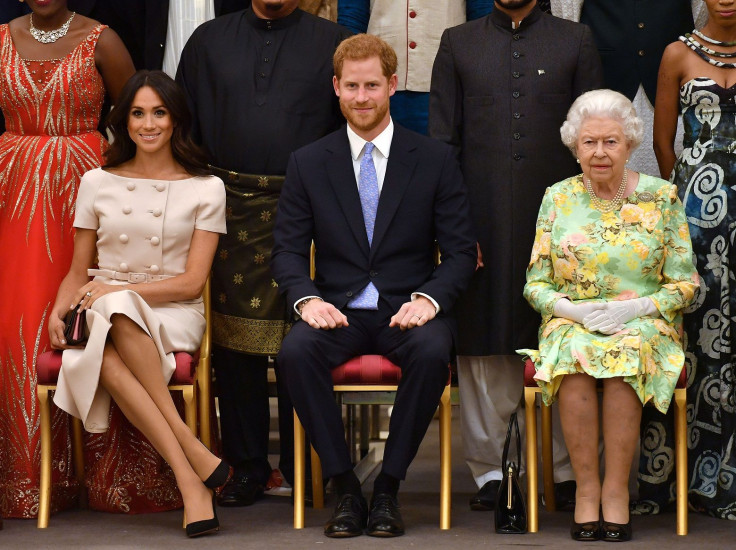 A video has surfaced of Prince Harry appearing to have rebuffed Meghan Markle's attempt to hold his hand. There's a good explanation for that, though, and it's not because the honeymoon was over for the Duke and Duchess of Sussex.
In the video obtained by the Sun, Harry and Meghan are seen walking behind Queen Elizabeth at the Young Leaders Reception at Buckingham Palace last week. Meghan appears to reach for her husband's hand so she can hold it, but Harry's hand only brushes hers before he moves it in front of his body.
For casual observers, there wasn't anything out of the ordinary that happened, just two lovebirds walking behind their grandmother. But for those with sharp eyes, Meghan looked like she wanted to hold Harry's hand while they were walking, but Harry didn't want to.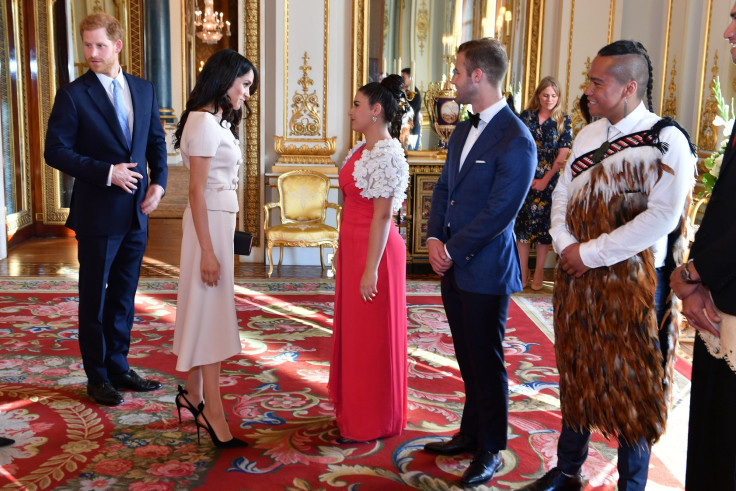 According to the UK paper, it's not because there's trouble in paradise for the newlyweds. Apparently, Harry was just following traditional etiquette. While there are no rules against couples holding hands or being touchy with each other while on official duty, it has apparently become a tradition since the Queen and Prince Philip also don't show affection in public.
Royal biographer Gyles Brandreth told Radio Times in 2016 that Her Majesty and the Duke of Edinburgh do not hold hands in public because Prince Philip had a more traditional "stoic values."
Harry's brother, Prince William, and his wife, Kate Middleton, also don't display affection while they are attending official royal functions. Royal etiquette expert Myka Meier previously explained to People that the Duke and Duchess of Cambridge appeared to not engage in public display of affection by choice.
"The likely reasoning is more that while travelling on a tour such as the India trip, technically the couple are working representatives of British Monarchy. The couple are likely to show very little PDA, if any, to remain professional during their designated roles abroad," she said.
The same principle apparently also applies to Harry and Meghan. They attended the Queen's Young Leaders awards ceremony on June 28 in an official capacity. Therefore, they perhaps felt that it was not appropriate for them to show physical affection with each other. Meghan might have already known this, though, as a newly minted royal, she has possibly just forgot it.
When they are not doing their royal duty or attending official state functions, however, Harry and Meghan often engage in PDA (public display of affection).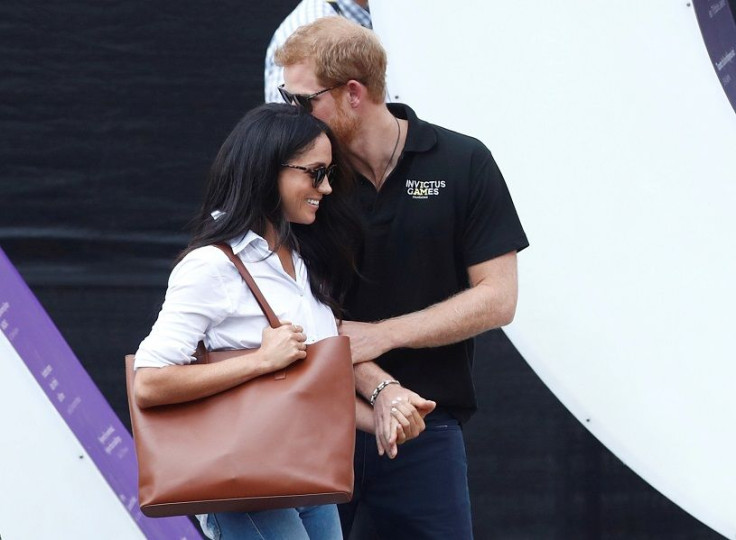 MEET IBT NEWS FROM BELOW CHANNELS