UK inflation drops to almost 8% in June 2023, marking significant slowdown in price growth
Inflation in the UK fell to 7.9 per cent in June 2023 from 8.7 per cent in May, marking the lowest rate since March 2022, as reported by the Office for National Statistics.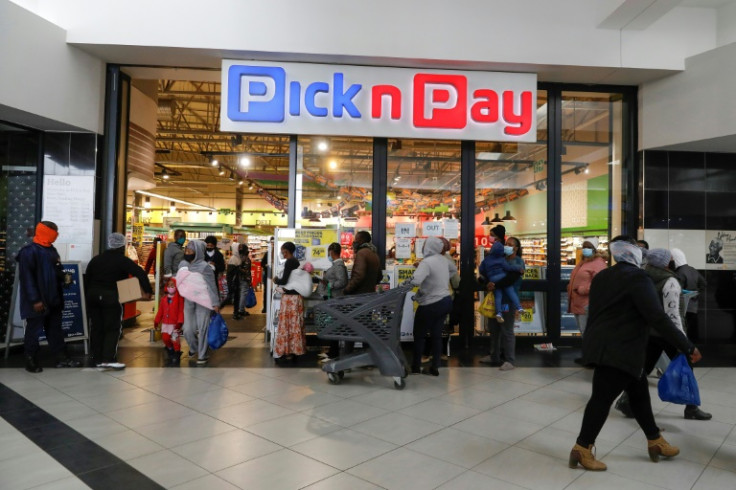 In June 2023, inflation in the UK dropped to 7.9 per cent, down from 8.7 per cent in May, according to the Office for National Statistics (ONS). The Consumer Price Index (CPI) still shows prices are rising, but at a slower pace compared to before.
The significant drop in inflation is mainly due to lower motor fuel prices, while food prices experienced a smaller increase in June 2023 compared to the previous year. Core CPI, which excludes energy, food, alcohol and tobacco, rose by 6.9 per cent in the year to June 2023, down from 7.1 per cent in May.
This decline in inflation is the lowest reported since March 2022 and exceeds market forecasts that predicted an 8.2 per cent reading. Experts suggest that the Bank of England may need to reconsider its strategy of raising interest rates due to the significant drop in inflation.
ONS Chief Economist, Grant Fitzner, stressed that the significant slowdown in inflation, mainly attributed to the drop in motor fuel prices. He also noted that core inflation has slowed down after reaching a three-decade high in May.
He also acknowledged that food price inflation eased slightly this month, but it remains very high. Fitzner noted that although manufacturing costs are high, particularly for construction materials and food items, the rate of growth has slowed over the last year, with the overall cost of raw materials falling for the first time since late 2020.
Helen Dickinson, Chief Executive of the British Retail Consortium, also commented on the current CPI inflation figures. She said retailers' efforts to limit price increases and reduce inflation appear to be paying off, leading to a decrease in food inflation rates for three consecutive months.
According to her, cheese, fruit and fish prices all fell as lower commodity costs and lower energy prices trickled down to buyers. Many non-food items, such as children's apparel, household textiles and household equipment, also fell, aided by an increase in summer discounts. However, she noted that supply chains remain volatile: Russia's decision to withdraw from the Black Sea Grain Initiative may raise the price of several essentials in the future.
Dickinson continued, saying the falling inflation rates are welcome news and they are a clear indication that competition is driving down prices wherever cost pressures are relieved. While acknowledging that shops are doing their part, Dickinson urged the government to play a role in lowering inflation.
She expressed concerns about additional costs for retailers, amounting to £4 billion, due to impending initiatives like the Deposit Return Scheme and redesigned packaging fees ('Extended Producer Responsibility'). She further stressed that the government should reassess the timelines for these measures, especially in light of the expenses associated with Windsor Framework labelling and future rises in business rates.
In his remarks, Martin McTague, National Chair of the Federation of Small Businesses (FSB), stated that the drop in CPI gives small businesses some breathing space and could be a sign that the crisis in the cost-of-doing-business is finally easing. The reduction in transportation costs is notably beneficial, he said, adding that services have seen less of a reduction in cost rises than commodities.
McTague added: "Whether inflation has fallen by enough to delay another base rate rise in just over a fortnight's time is even more uncertain, but small firms being hammered by the highest interest rate environment since 2008 will be keeping everything crossed that rates' precipitous upward climb will be slowed sooner than predicted."
He continued, saying the withering away of cost-effective finance deals has hemmed in small businesses' prospects for growth, and many are feeling exhausted by the toll exacted by the cost-of-doing-business crisis. Despite the fact that CPI has declined, it is still significantly higher than the Bank of England's target rate, and low interest rate offers have mostly disappeared from the market, he added.
Also commenting on the grocery price inflation showing the biggest drop since March, Sue Davies, Head of Food Policy at Which?, maintained that food prices remain exorbitant for millions of people struggling to put food on the table. According to Which? 's newest research, supermarket price inflation is 25.8 per cent more than it was two years ago at the outset of the cost of living crisis.
Davies urged that with the regulator set to publish the findings of a review of competition and pricing practices in the grocery sector, the government must act quickly if any issues that may be driving up prices unfairly are discovered. The head of food policy at Which? also encouraged ministers to also address loopholes that have allowed supermarkets to get away with ambiguous pricing.
Additionally, Davies noted that supermarkets should not delay in ensuring that pricing, including loyalty card offers, includes clear and transparent information that assists shoppers in getting the best value.
In Scotland, retail sales soared by double digits for the first time this year, with a remarkable 11.3 per cent increase compared to the same period last year, as revealed by KPMG data for the Scottish Retail Consortium. Inflation-adjusted growth also reached 2.9 per cent year on year.
Total non-food sales in June rose by 7.5 per cent compared to June 2022, indicating a positive retail posture in Scotland.
David Lonsdale, Director of the Scottish Retail Consortium, highlighted the continued momentum in retail sales, with solid real terms growth and improved retail sales values. He emphasised that despite a drop in shopper footfall, Scotland's retail performance outpaced the UK overall, reaching the best monthly real terms performance since Christmas.
He noted that retailers can take heart in the fact that even though consumers are feeling the pinch right now, there is still some spending going on if they can find the right price for shoppers.
© Copyright 2023 IBTimes UK. All rights reserved.
MEET IBT NEWS FROM BELOW CHANNELS