Twenty One Pilots Australia tour 2017 tickets almost sold out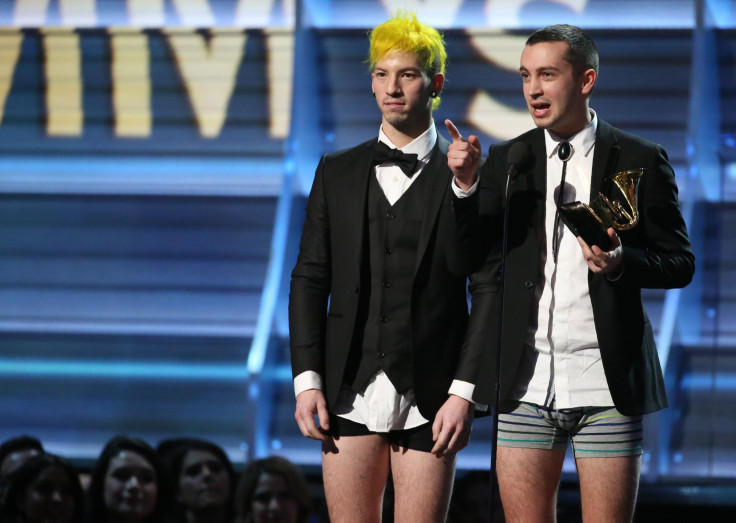 The Twenty One Pilots Australia tour 2017 is just around the corner. The band will be in Australia during the last week of March and beginning of April. However, their tour dates are almost sold out as the dates come nearer.
The "Twenty One Pilots Emotional Roadshow World Tour" in Australia will be held in Queensland, South Australia, Victoria, New South Wales and West Australia. The dates for their tour in these places are March 27, 29, and 31 and April 1 and 8, respectively. According to the Twenty One Pilots' official website, most of their February tours are sold out. This includes the shows that will be held in Anaheim, California, Las Vegas, Nevada, Tucson, Arizona, Dallas, Texas and Tampa, Florida.
The official online ticket seller for the Twenty One Pilots Australia tour is Ticketer. As of the time of writing, tour tickets for QLD, VC and NSW -- the first, third and fourth stop, respectively -- are almost sold out. There are only a few tickets left in the Silver Reserved section while the rest are sold out.
In both SA and WA, all ticket categories are still available. However, this may not be the case soon. Therefore, fans who have not purchased their tickets are advised to do so soon.
They are considered to have one of the the most electrifying live acts in modern music. Twenty One Pilots and their music have captivated the attention of audiences worldwide on sold-out arena runs. Furthermore, this is seen at international festivals with their stage shows.
Recently at the 2017 Grammy Awards, Twenty One Pilots won the Best Pop Duo and Group Performance. They were also nominated in the Record of the Year and Best Rock Performance categories. "Their candid expression and genuine identity has cemented the duo as the biggest group to break out in the past year and propelled them around the globe on a seemingly infinite world tour," Ticketek said.
In the awards ceremony, the duo made headline news regarding their stage act as they received their award. They went up on stage pantsless to accept their first Grammy award. The duo explained why they did what they did.
"This story starts in Columbus, Ohio. It was a few years ago. And it was before Josh and I were able to make money playing music," Joseph began. He continued the story of how he invited Dun to watch the Grammys with him and some friends. "As we were watching we noticed that every single one of us was in our underwear," Joseph added. "And seriously — and we were no one at that time — he turned to me and said, 'You know, if we ever go to the Grammys — if we ever win a Grammy — we should receive it just like this.'"
MEET IBT NEWS FROM BELOW CHANNELS