Top 10 Most Controversial and Best Quotes from Cameron Diaz on Motherhood, Love, Polygamy and More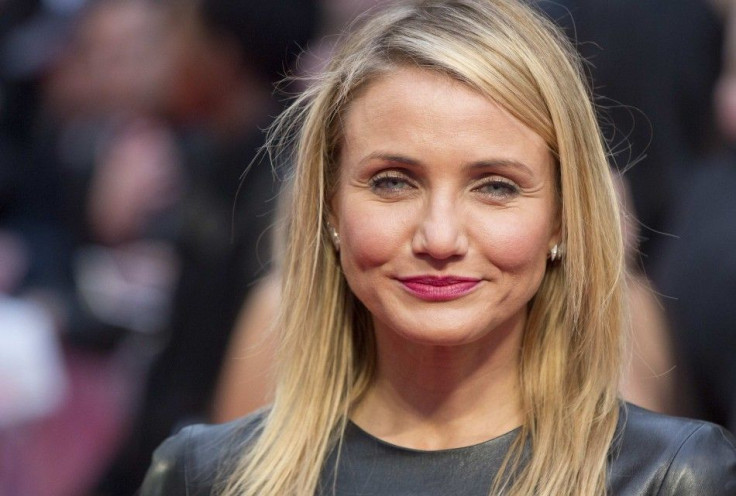 Cameron Diaz is one woman who has always been in news for her fearless attitude and her thoughts. In a recent interview, the 41-year-old "Sex Tape" actress revealed she does not have any inclination towards being a mother as it involves "too much work." Here are top 10 best quotes from the Diaz which created some stir in the media and are worth reading.
1. "Its so much more work to have children. To have lives besides your own that you are responsible for - I didn't take that on. ... A baby - that's all day, every day for 18 years. Not having a baby might really make things easier, but that doesn't make it an easy decision. I like protecting people, but I was never drawn to being a mother."
2. " I like being 41. I love it. So much just falls away. Fear, mostly. That's when a woman knows how to work things, or she doesn't care about that anymore. You just stop being afraid. You don't worry about what men think. You just don't worry that time registers anything awful."
3. "I think women are beautiful - absolutely beautiful. And I think that all women have been sexually attracted to another woman at some point. It's natural to have connectivity and an appreciation for the beauty of other women." Read more here.
4. "I love women-and I don't believe in female jealousy. I don't feel like it's a good feeling to have."
5. "For some reason, we get into relationships and we expect one man to understand 'all' the parts of us and meet all of those needs. I think that's where everything fails." Read more here.
6. "We can have all of these girlfriends, all of these friendships. ... We like things that others don't like. That's perfectly fine that she doesn't like to do the thousands of other things that I like to do. I'm perfectly okay with that with her."
7. "I am very much a person who lives in the moment, and I have always been that way. I don't project. I don't worry about where I am going to go or what I am going to do, or how it's going to happen."
8. "I hear that there's a big fad these days of young women undergoing laser hair removal on all of their lady bits. Personally, I think permanent laser hair removal sounds like a crazy idea. Forever?" Read more here.
9. "I think women are afraid to say that they don't want children because they're going to get shunned. But I think that's changing too now. I have more girlfriends who don't have kids than those that do. And honestly? We don't need any more kids. We have plenty of people on this planet."
10. "The mystique and the romance of a big wedding are lost on me. I don't think that I could ever do something that extravagant. I am not much of a planner. I would probably make the phone call 20 minutes before the bus leaves for the chapel and ask if anyone is available to come. That's probably how my wedding is going to end up."
MEET IBT NEWS FROM BELOW CHANNELS