Thanksgiving 2017: 3 Last-minute meals to prepare for Thanksgiving dinner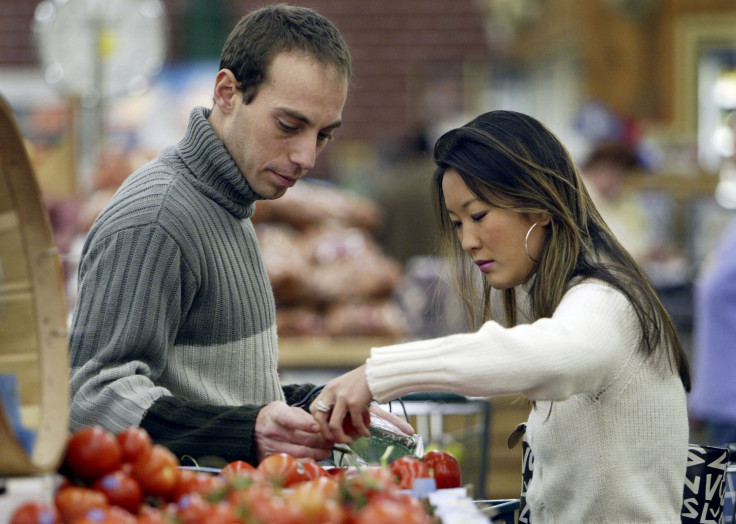 Thanksgiving 2017 is finally here. While some people are excited to go to Thanksgiving dinners, some are still panicking because they didn't have enough time to prepare special meals. However, all hope is not lost, and there's still a bit of time to come up with quick, simple and delicious food for your family and guests.
3 Last-minute meals for Thanksgiving 2017:
1. Roast Spatchcocked Turkey
The main dish for Thanksgiving usually includes turkey (for non-vegetarian/vegan diners). According to Martha Stewart's website, a 12-pound turkey can be roasted in approximately 2 hours and 20 minutes. The trick is to separate it into small parts instead of roasting it whole. The ingredients include one tablespoon coarse salt, two tablespoons of extra-virgin olive oil, one teaspoon freshly ground pepper and one whole fresh turkey (about 12 pounds).
First, the oven should be preheated to 450 degrees while preparing the rest of the dish. Then, stir together the salt, pepper and extra-virgin olive oil in a small bowl. The inside and outside of the turkey should be rinsed then patted dry with paper towels. Then, spatchcock the turkey or, remove the backbone, wings and legs of the turkey and slice the breast meat. Flatten it out, breast side up on a rimmed baking sheet. Let it stand for 30 minutes.
After that, just brush the turkey all over with the oil mixture. Then roast the turkey. Rotate the baking sheet halfway through and baste the bird twice. To check if it's done, insert an instant-read thermometer into the thickest part of the turkey's thigh. It should reach 165 degrees in an hour and 10 minutes. Let it stand for 20 minutes before carving it.
2. Mashed Sweet Potatoes
After the main dish comes the side dish. If pressed for time, mashed sweet potatoes are a healthy and quick dish to make. It only takes about 30 minutes to prepare and cook. According to the Food Network, the ingredients for this easy dish are three pounds of sweet potatoes (cut and peeled into chunks), one sliced banana, ½ stick butter, ½ cup brown sugar, one orange (juiced and zested), 1 cup chicken stock, ½ teaspoon grated nutmeg and salt and pepper to taste.
After gathering and preparing the ingredients, boil the sweet potatoes until tender. Then drain it and set it aside. Bring the pot back to the stovetop over medium heat and add the butter and bananas to the pot. Cook the bananas for 5 minutes. Add the juice of the orange to the pot but reserve the zest for later.
Just allow the juice to cook for about one minute. After that, add the sweet potatoes to the pot as well as the chicken stock and sugar. Mash the potatoes, banana, sugar and stock together until is combined thoroughly. Season with salt, pepper, nutmeg and orange zest, depending on your preference. Mash again to combine the spices and serve hot. This recipe yields eight servings.
3. No-Bake Cranberry Cheesecake
Aside from the turkey, a classic Thanksgiving meal also includes a cranberry dish. Instead of making traditional cranberry sauce, just make this easy no-bake cranberry cheesecake for dessert. The recipe is from Good Housekeeping, and it includes ½ cup of whole-berry cranberry sauce or preserves, 3/4 cup heavy cream (cold), one teaspoon powdered gelatin, 12 oz. softened cream cheese, 4 oz. softened fresh goat cheese, two teaspoons vanilla extract, 1/3 cup sugar, 1/8 teaspoon salt, 1/2 teaspoon grated lemon zest and one ready-to-eat graham cracker crust.
It will take only 35 minutes to cook this. It will yield eight servings. Just puree the cranberry sauce in a blender or food processor until it's almost smooth. Then, set it aside. After that, place two tablespoons of cold water in a microwave-safe bowl and sprinkle gelatin over water. Let it stand for 5 minutes.
Put the mixer on high and beat the cream until stiff peaks form. In a separate bowl, beat the goat cheese, cream cheese, sugar, lemon zest, vanilla and salt until it is smooth. Microwave the gelatin for 15 to 20 seconds or just until it's runny. Beat the cheese mixture gradually and gently fold in the whipped cream.
Spread half of the cranberry sauce on the bottom part of the crust. Then, spread the cheese mixture on top in an even layer. Add the remaining cranberry sauce on top. After that, drag the tip of a paring knife through the cranberry sauce. It will create swirl patterns on the dessert. Refrigerate, uncovered for at least three hours.
These are just a few suggestions on last-minute Thanksgiving recipes. If all else fails, make a roast chicken salad or just buy cooked meals. If you're extra lazy, just order food from your favourite restaurants and simply wait for it to arrive. But, where's the fun in that, right?
Just remember, whatever meal you end up serving this holiday will always be special in the company of loved ones. Happy Thanksgiving Day 2017!
MEET IBT NEWS FROM BELOW CHANNELS