'Street Fighter V' next update dated and confirmed with Balrog, new screenshots and trailer out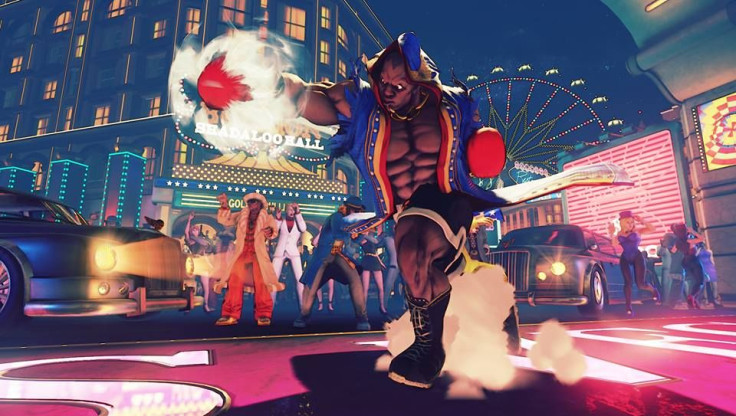 Balrog has come quite a long way from his days in "Street Fighter II." Capcom revealed the new character coming alongside the latest update with Ibuki and the awaited Story Mode.
In the Capcom blog, the developer showcases a good look at the costume change that Balrog has undergone from his earlier days in the Street Fighter franchise. Back then, his only costume was a pair of boxing gloves, boots and a white shirt-and-shorts combo complete with rolled-up sleeves. While the gloves and boots stay, Balrog now looks more like the one of the greatest boxing champions that he's supposed to be.
Decked in a hooded long piece—with ripped sleeves this time—and a belted pair of shorts, he looks much fiercer than ever. Balrog will debut with the update on July 1, 12:00 Pacific Time, following the expected June 30 server maintenance.
Prior to "Street Fighter V," Balrog's first role was a boss character in "Street Fighter II." His storyline has also seen him as part of the Shadaloo as one of M. Bison's highest ranking officers. This storyline will continue in "Street Fighter V," as he will still be on the side of M. Bison, Fang and Vega, which will be expounded on in the Cinematic Story Mode.
As for his fights, Capcom is retaining Balrog's signature bad boy moves, where he does illegal moves in boxing. There may be cheap attacks and below-the-belt blows that fighters should guard against.
Balrog's V-Skill KKB makes good use of dodges and attack stringing. V-Trigger Crazy Rush will be an ultimae move for stringing specials like Charging Buffalo and Bursting Buffalo.
Over at the official Street Fighter Facebook, Capcom also shared a ton of Balrog screenshots. He has some pretty fierce action shots featuring punches fitting of Balrog's rep as a champion boxer, as seen in the image above.
In the trailer, seen below, Balrog shows just how big of a wallop his punch can pack. He goes against M. Bison and delivers an onslaught of combination bunches to bring down the enemy, in faithful keeping with his boxing background.
The update will also feature new stages and costumes. Balrog himself has premium costumes showcased in the blog, including a gigolo-looking boxer with golden gloves. Among the new stages announced are the Kanzuki private beach, available for 70,000 Fight Money. Karin also has a summer costume, though this will be a premium buy with real-world cash.
Finally, fans who are looking forward to the Cinematic Story Mode can also check out Juri and Urien there. They will come later on in another update, but it's good to know that the two characters will see revamped looks.
"Street Fighter V" Balrog trailer (Credit: YouTube/Street Fighter)
MEET IBT NEWS FROM BELOW CHANNELS