'Destiny' dev's grand plan to shift players to PS4, Xbox One begins in August, as Iron Banner becomes unavailable for last-gen consoles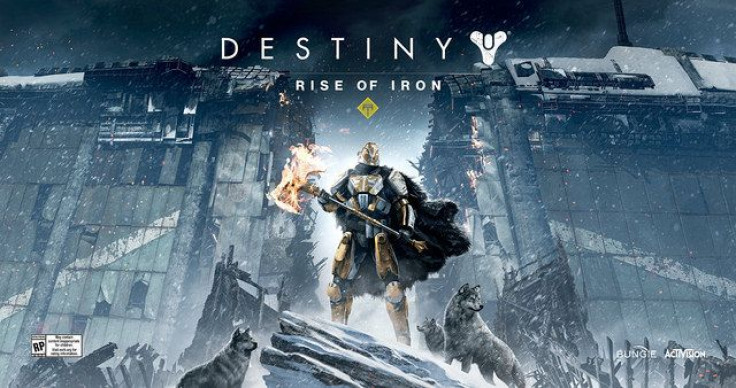 Bungie has finally made the move—its next expansion will be leaving behind the older consoles, PS3 and Xbox 360 from further adventures in "Destiny." This was first hinted at when the developer announced its plans for Rise of Iron.
This time, the developer detailed the how's and why's of its plans for the PS4 and Xbox One, and what will happen to current users of legacy consoles. In a new update via the Bungie website, the developer has opened the discussion stating the fact that those on older consoles will need to upgrade to play "Destiny."
With that out of the way, the developer then proceeded how this will come to pass. Bungie as already outlined how it plans to accompany what will become the big divide for those who already play on or will upgrade to the current-gen consoles and those who will stay on legacy consoles. In a nutshell, the timeline can be seen in the image above.
"Up to this point, player progression between current and Legacy Consoles in the same family has been shared by each account. This summer, that experience will fork onto two separate paths that will no longer share progression," said Bungie in the update.
It seems that Bungie is preparing to set the deadline for how the separate character progressions will be implemented. Moreover, Polygon also confirmed that Legacy console players will no longer have access to some events in "Destiny." In particular, these are Trials of Osiris, Iron Banner and live events.
Purchasing weapons and armour from Xur has also been restricted now to PS4 and Xbox One players, though other consumable items are still accessible for PS3 and Xbox 360 players of "Destiny." The only thing working for legacy console players would be access to Prison of Elders and all the challenges and raids that come with it.
The new rules for "Destiny" Legacy console players pretty much no longer allows further participation in most of the game's interesting aspects. Considering that they will also be locked out from the Rise of Iron DLC, it's safe to say that players wanting to continue the adventure will have to make the switch.
MEET IBT NEWS FROM BELOW CHANNELS