'Stranger Things' star Millie Bobby Brown cancels appearance, takes time off from the spotlight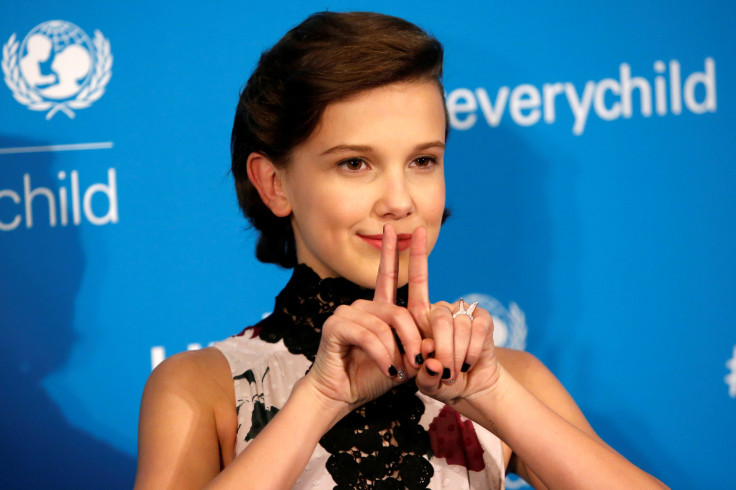 In the last year, Millie Bobbie Brown and the rest of the "Stranger Things" cast were propelled into international stardom. And while this is good news for their careers, the stardom seems to have taken its toll on the 13-year-old actress.
As reported by E! News, Brown decided to cancel her appearance at Collective Con, which was held in Florida on Saturday. She explained her decision on a video post in Instagram, which can be seen below. "I just think I've worked too hard, and I have to rest as I've had a really long shoot and I'm still filming 'Stranger Things,'" she explained. "I'm sorry to everyone who's going, and I promise you guys I'm going to get back to you. I love you guys all, thank you so much for your continued support."
Collective Con shared the video message on its own official Twitter account and wished the actress better health. Several of Brown's fans also reached out to her and wished her well. As several reports have pointed out, it is quite mature of Brown to know her limits and take the necessary steps for herself. She has had a lot on her plate, and she just broke through her teenage years. Co-star Noah Schnapp also pulled out of the same event, although his reasons have yet to be made public.
In the last few months, Brown has been on the cover of several magazines and even landed her first fashion campaign, which is with Calvin Klein. She has also been making appearances at various conventions and interviews. Her and her fellow "Stranger Things" cast members also had a notable role in the opening theme of the 2017 Golden Globes.
"Stranger Things" season 2 will be making its debut on Netflix on Oct. 31, 2017. The official trailer, which can be watched below, gives enough details without revealing too much. It is no secret that Brown will be reprising her role as Eleven, but the timing in the trailer seems to indicate that it might happen sooner than the public initially thought.
Another scene showcased Schnapp's character, Will, as he was hooked up to machines and speaking with doctors. What is arguably most exciting, however, is that season 2's monster was revealed, and it looks bigger and darker than anything that has been seen on "Stranger Things" -- exactly as the showrunner's had promised.
Watch the trailer of "Stranger Things" season 2
ALSO READ:
'The OA' creator Brit Marling breaks silence about 'Stranger Things' comparisons
'Stranger Things' season 2 spoilers: Lucas gives a rundown of show's current standing
MEET IBT NEWS FROM BELOW CHANNELS