'Star Wars Rebels' Season 3 episode 5 preview: Rex returns along with a familiar droid from Clone Wars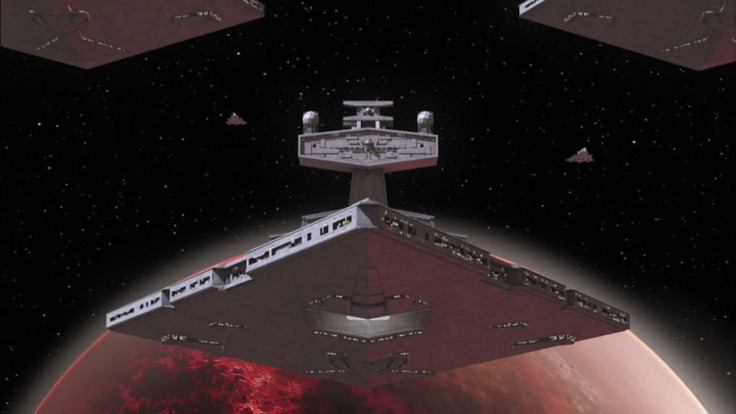 Preview videos of "Star Wars Rebels" Season 3 episode 5 have been released online. The videos tease the return of Clone trooper Rex and a Super Tactical Droid that was last seen during the Clone Wars.
[Spoiler alert]
A teaser video of the next episode posted on YouTube shows Rex (Dee Bradley Baker) fighting alongside Ezra (Taylor Gray) and Kanan (Freddie Prinze Jr.) against the remnant forces of the droid army of the Separatist movement. While the Rebels fight off the droids the Empire appears to get involved. Will Grand Admiral Thrawn (Lars Mikkelsen) work with the Rebels to fight the common enemy?
A scene from the next episode posted on the official YouTube channel of the franchise shows the Super Tactical Droid Kalani (Gregg Berger) attempting to stage a comeback of the droid army. Kalani wants to try and fight against the Empire and deliver the victory he had envisioned for the Separatists.
"Star Wars Rebels" Season 3 episode 5 will reveal how the order to shut down all droids was not followed on every planet. Towards the end of the Clone Wars Kalani was sent to Agamar. When the Super Tactical Droid got the message to shut down all droids, he suspected it to be a plot by the Republic and prevented the shutdown.
These details are revealed by Kalani to Rex, Kanan and Ezra. The Rebels are being held captive by the Super Tactical Droid. Rex is familiar with the droid, after having fought against it on several occasions during the Clone War. The Clone Trooper is haunted by the events of the past, while they attempt to plan their escape.
Will Kalani succeed in making his droid army a major player in the galaxy once again in "Star Wars Rebels" Season 3 episode 5? The Super Tactical Droid will have to overcome insurmountable odds in order to stay relevant in a world now dominated by the Empire.
Credit: YouTube/ Star Wars
Credit: Facebook/ Star Wars Rebels
MEET IBT NEWS FROM BELOW CHANNELS