'Star Wars: Episode VIII' production update: Scenes of planet Ahch-To to be filmed in April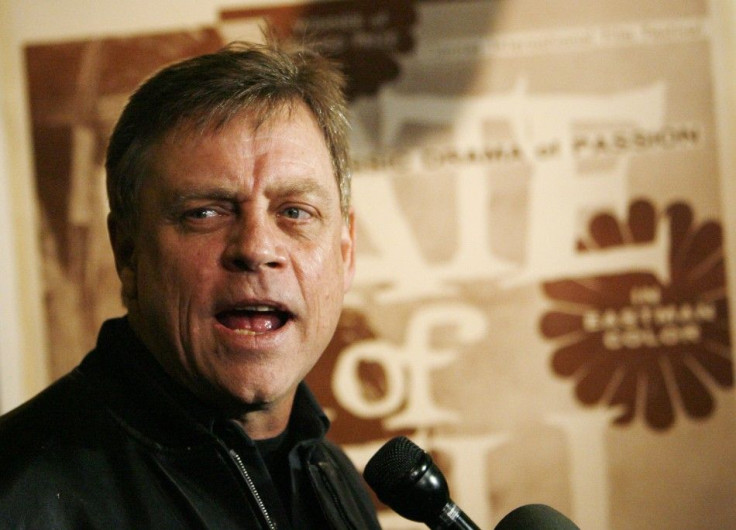 Filming of Luke Skywalker's scenes on planet Ahch-To for "Star Wars: Episode VIII" are reportedly scheduled to be filmed in April. Ahch-To is the name of the planet on which Luke Skywalker was found in "Star War: The Force Awakens."
Mark Hamill (Luke Skywalker) and Daisy Ridley (Rey) had previously filmed their scenes at Skellig Michael in Ireland. According to a report by Making Star Wars, production will now be shifted to Ceann Sibeal, where a similar setting will be recreated for the scenes.
Skellig Michael is a UNESCO World Heritage Site and some environmentalists had raised concerns when they learnt that J.J. Abrams and his team were filming at that location. The production crew also had to deal with unfavourable weather conditions while filming and there were also some reported safety concerns.
Unlike the island Skelling Michael, Ceann Sibeal is a small town in west Kerry near Dingle Town. The rocky cliffs found at this location are similar to the ones found at Skellig Michael, making it an ideal alternative filming site for "Star Wars: Episode VIII."
Ceann Sibeal is easy to reach and is connected via roads and it is also not on the UNESCO World Heritage Site list. A stonemason from South Kerry has reportedly been asked to recreate the stone huts at Ceann Sibeal, similar to the ones seen at Skelling Michael.
Filming at this location is said to begin around April 20 and is expected to last for 12 days. The planet Ahch-To was seen very briefly in Abrams' movie, but the planet will reportedly get more air time this time around.
Ahch-To is expected to get the same amount of screen time in "Star Wars: Episode VIII" as the desert planet Jakku got in Abrams' movie. The new movie is being directed by Rian Johnson and will be released on Dec 15, 2017 in Australia and US.
MEET IBT NEWS FROM BELOW CHANNELS