'Star Wars: Episode 8': Video of final slate of final shot released; Six classics cast had to watch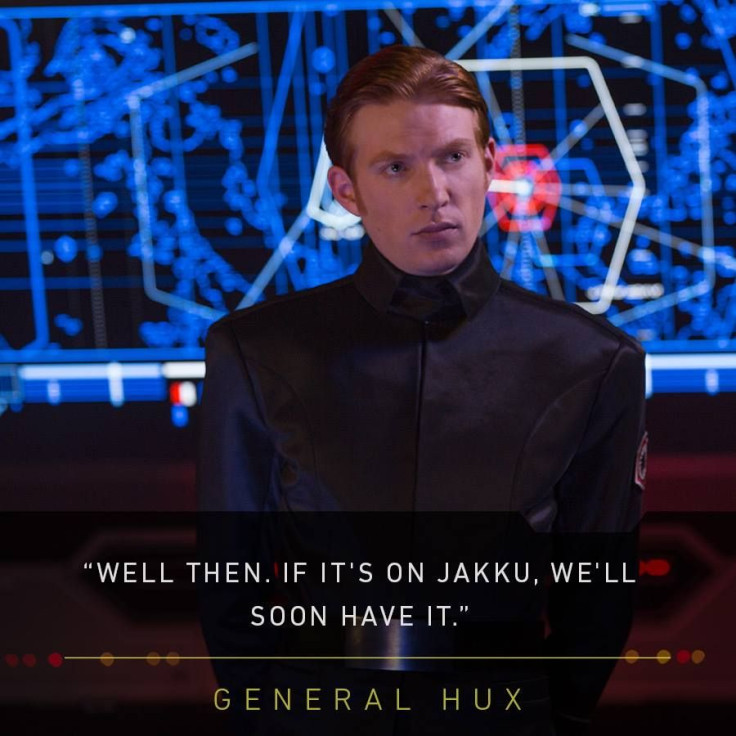 A video showing the clapping of the final slate for the final scene of "Star Wars: Episode 8" has been released online. Meanwhile, a new report reveals a list of six classic movies that director Rian Johnson asked the cast members to watch before the cameras started to roll on his new movie.
In the video a crew member holds a large clapper as the cameras start rolling for the last time for the upcoming movie. The final scene filmed for the movie appears to be an indoor shot with limited lighting. It is not clear which cast members were involved in this scene.
Final slate of the final shot. VIII is officially wrapped. Cannot wait to share it with you all! -@rianjohnson pic.twitter.com/l4Apk0Ro4i

— Star Wars (@starwars) July 22, 2016
Credit: Twitter/ Star Wars
Director Johnson revealed that the last shot of the movie was filmed with his second favourite slate. He described the slate as "oversized" and something that they use when the camera is mounted high on a crane. So, the final scene filmed was a long shot that was filmed from a distance. It is not clear if this will be the final scene in "Star Wars: Episode 8."
Meanwhile a report by Games Radar reveals a list of six movies that Johnson asked the cast members to watch before the production began for the movie. Watching of the movies was reportedly a home work assignment for the cast to make sure they understand the "tone and vibe" they were aiming for in the space opera.
The first on the list is a 1949 flick "Twelve O'Clock High," which Johnson said influenced him the most. The movie starring Gregory Peck as General Savage tells the story of a tough general who takes over a bomber unit suffering low morale and inspires them to get ready for battle.
The other movies on the list are "The Bridge on the River Kwai" (1957), "Gunga Din" (1939), "Sahara" (1943), "Letter Never Sent" (1960) and "Three Outlaw Samurai" (1964). It should be noted that all six movies are about war, so some gritty action may be featured in "Star Wars: Episode 8."
MEET IBT NEWS FROM BELOW CHANNELS