'Star Wars: Episode 8' spoilers: Snoke is not 'Wizard of Oz'; Not human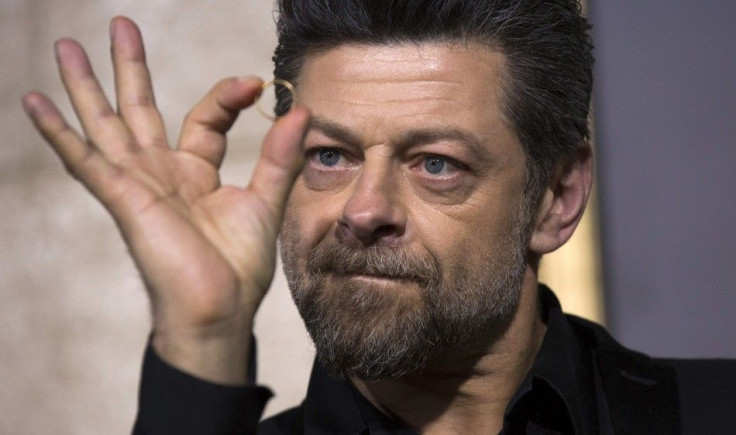 New details about Supreme Leader Snoke in "Star Wars: Episode 8" have surfaced online. The character is not someone the fans have encountered before, and is not human.
[Spoiler alert]
Ever since Supreme Leader Snoke (Andy Serkis) was introduced in "The Force Awakens" without any background information; fans have been speculating about the identity of the character. It is known that the villain was somehow close to the Solos and was responsible for seducing Kylo Ren (Adam Driver) to the Dark Side.
Some fan theories went to the extent of suggesting that the character was actually Leia (Carrie Fisher) is disguise, and she has joined the Dark Side. A report by Making Star Wars, based on sources close to the film, reveals that the character may not be human; given his unnaturally long hands and a height of seven to eight feet.
The producers are apparently using a Snoke puppet in "Star Wars: Episode 8" for scenes in which the character appears in person. It is not clear how Serkis will be a part of the film if they are using a puppet. The report suggests that the actor could be involved in scenes of holograms, where CGI can be used. The report also suggests that the puppet's facial expressions can be enhanced using CGI, the way it was done for Unkar Plutt (Simon Pegg).
No matter how Snoke is created, the report suggests that it is very unlikely that the character is someone the fans have seen in the past. The giant hologram in "The Force Awakens" led to some people wondering if it is just an illusion like it was in the film "Wizard of Oz."
"Star Wars: Episode 8" will begin from right after the events in "The Force Awakens," with no time gap. The report notes that there will be parallels in the meeting of Rey (Daisy Ridley) with Luke Skywalker (Mark Hamill) and the villains meeting Supreme Leader Snoke at the start of the film.
MEET IBT NEWS FROM BELOW CHANNELS