'Star Wars Episode 8' spoilers: Leaked scene description involving Finn in a bar with new character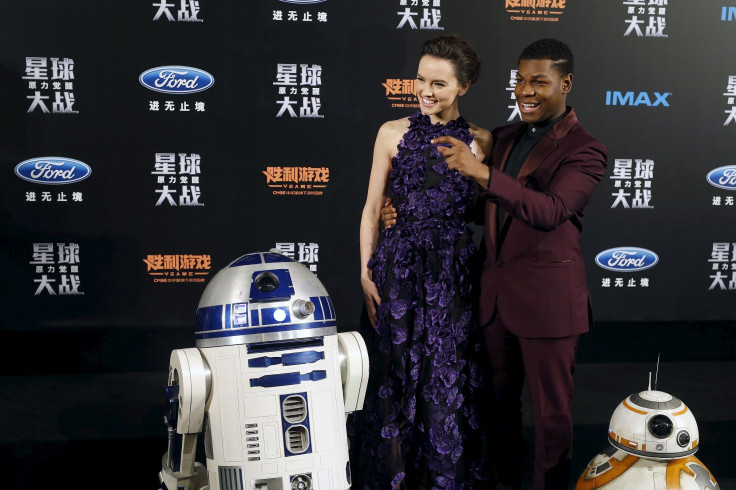 A leaked scene description of "Star Wars: Episode 8" reveals details about the character played by newcomer to the franchise Kelly Marie Tran. The scene teases an interaction between Finn and the new character in a bar.
[Spoiler alert]
Tran could be playing an "information broker" who sells valuable intelligence to the highest bidder, IWasRasiedToDoOneThing reports. Given her unique position, the new character deals with both the Resistance as well as the First Order.
A source reported to be familiar with what happens in the movie, revealed that the name of Tran's character is Aya. However, the source also added that this could be a code name they used while filming, so isn't sure if this is the actual name in the movie.
Aya will share a scene with Finn (John Boyega) in the movie. The two characters meet in a bar, which is said to be "fancier" than the ones seen in the previous movies. Aya's costume in "Star Wars: Episode 8" is said to be a dark green (almost brown) jacket with matching pants, a low cut black top with purple pattern, belt and boots.
While Finn and Aya are chatting at the bar, a group of Stormtroopers arrive. The First Order soldiers start firing at Finn, but Aya will help him escape by leading him out through the back door.
Pictures that were previously leaked from the production set at Dubrovnik showed the crew building doorways with fancy lights, which could possibly be bars on an alien planet. There was an action sequence that was also filmed at this location, with Finn riding a tall alien horse-like creature. Is the leaked scene description related to these pictures?
There has been no confirmation about the leaked scene description of Finn and Aya so far. Readers are advised to treat the report as a rumour at this time. "Star Wars: Episode 8" has wrapped filming and details about the movie will become clear when the first trailer is released.
MEET IBT NEWS FROM BELOW CHANNELS