Six Canadian Extremists Fighting For Islamic State Get Killed In Syria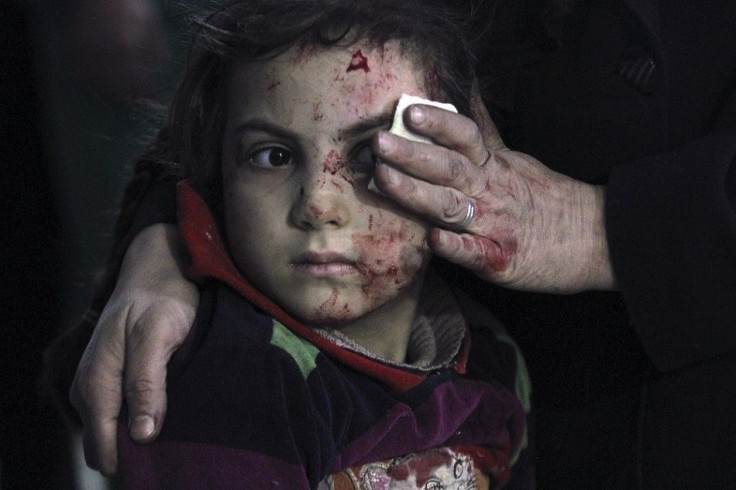 Canadian extremists are apparently having a tough time while fighting in the Middle East. According to reports, six Canadians fighting in Syria have been killed in the past two months.
An Ottawa Muslim convert, who had appeared in an Islamic State propaganda video, has recently been killed in Syria. It is believed that three men from Edmonton, who belonged to the same ethnic Somali family, were killed in November. Two brothers from Calgary were also killed. According to a tweet from a pro-IS Twitter account, Ottawa man John Maguire has also been killed. Public Safety Minister Steven Blaney's spokesman Jean-Christophe deleRue has said that people, who take the decision to join Middle Eastern militant forces like IS, put themselves in a position where they meet "their ultimate demise."
Canada is a part of U.S.-led mission against Islamic State in the Middle East. Canada has been attacking the militant forces in Syria with its CF-18s. However, Canada has not yet participated in the Syria mission even though the United States has bombed around Kobani. According to reports, all the six men who got killed died in the northern Syrian city.
National Post refers to Edmonton construction worker Hamsa Kariye who, along with his two relatives, is the one who is among the Canadians killed in Syria. Kariye, who left his job at KBR Wabi in 2013, probably was the ringleader. He was reportedly friends with Douglas McCain, an American who was an IS member. The 33-year-old American grew up in Minneapolis and was reportedly killed in Syria in August 2014.
His family refused to comment on the death, saying that it was their private matter. However, a member of the Edmonton Somali community says that Kariye's mother received a call from Syria and was informed about the deaths. According to a community member, the woman had no idea that the men from the family joined IS forces. She was not even aware that they had been in Syria. Some members of the family are in Minnesota, while some others are in Edmonton. A Somali imam claims to have met one of the fathers and given his condolences.
Contact the writer: s.mukhopadhyay@IBTimes.com.au
MEET IBT NEWS FROM BELOW CHANNELS