'Sherlock' Star Martin Freeman Says Show Would Lose Its Appeal If There Were More Episodes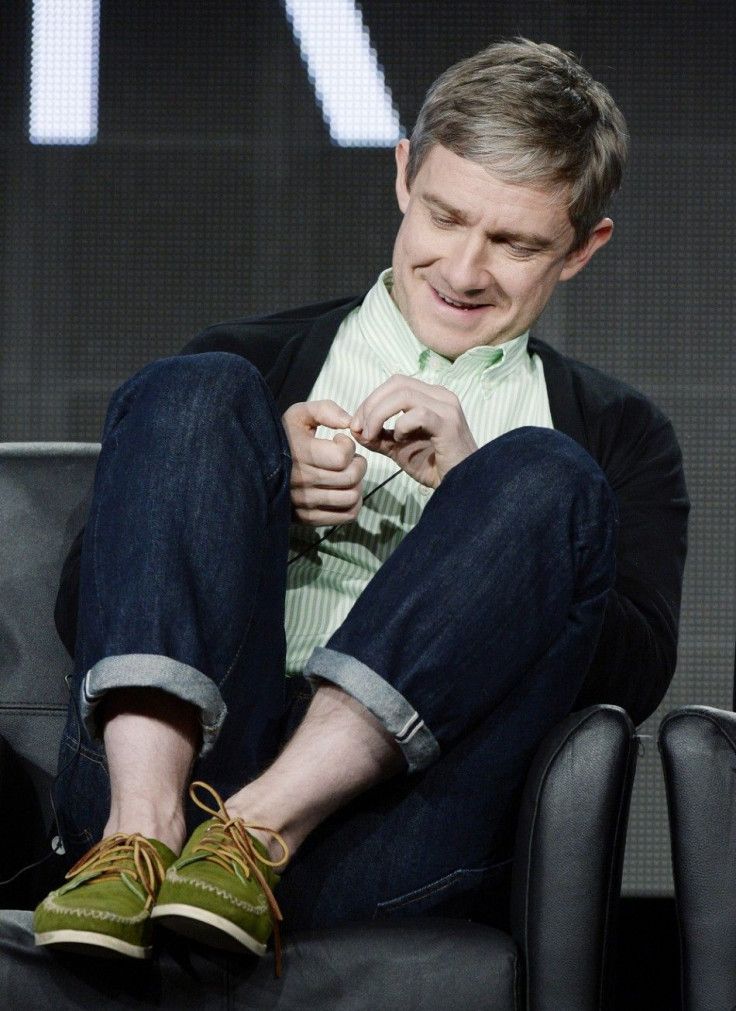 "Sherlock" fans wait for years before a new season starts, and with every season only comes three episodes. But while it's a long wait for fans, it's how it should be, according to actor Martin Freeman, who said the show would lose its appeal if it's on television like a regular series.
Unlike other shows that only go on hiatus for a few months a year before the next season airs, "Sherlock" is unique in a sense that it would take two years before a new season starts. And while normal shows have at least eight episodes to as high as 13 per season, the British series remains steadfast with just three episodes.
That's a total of nine episodes aired in a span of four years since it launched in 2010. For some fans, the wait is frustrating. However, Freeman, who plays Doctor John Watson to Benedict Cumberbatch's Sherlock Holmes, if the show operates like a normal series, it would lose its appeal.
"It's so intermittent. That's what for me makes it doable. I don't know about Ben but certainly for me it would soon lose a lot of its appeal if we were schlepping that around for eight months of the year, every year. A bit of the sheen would have gone off it," he told Independent.
The 43-year-old actor admitted that he hates filming the show on the street with the fans watching from the sidelines, saying it's like trying to act at a red carpet premiere.
"When we're [filming] our stand-in for Baker Street, it is hard to do your job. And I don't love it," Freeman said. "I don't love it."
He further explained that although the fans weren't shouting at them while they act, it's distracting for actors to maintain their character. "Of course you want to be gracious with it. And I obviously very much appreciate, as do we all, the fact that people love it. But also, yeah, it doesn't make you doing your job any easier."
Freeman and Cumberbatch were recently spotted filming the BBC crime drama outside the Colston Hall in Bristol, England. "Sherlock" will return for its fourth season in 2016.
MEET IBT NEWS FROM BELOW CHANNELS