Sex Slave's Diary Published; Explicit Details Of Encounter With Prince Andrew Revealed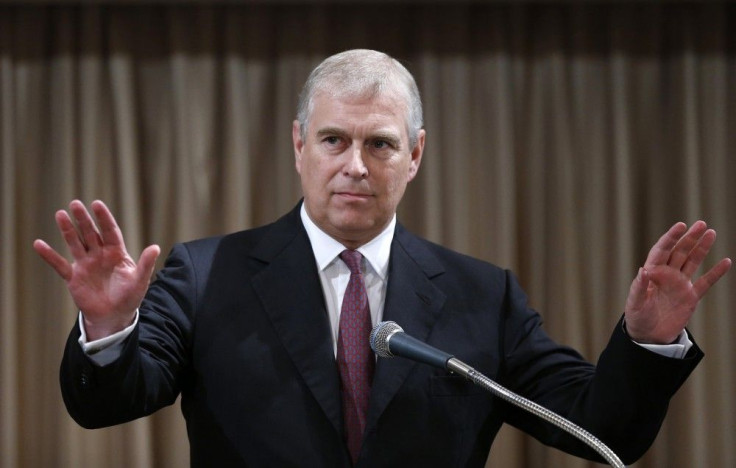 Prince Andrew' s alleged sex slave's handwritten diary has been published, which revealed very intimate descriptions of her ordeal.
Radar Online printed details of 24 hand-written pages from the diary of Virginia Roberts. The 30-year old woman claimed that she was an underage sex slave of millionaire Jeffrey Epstein, and also had a sexual encounter with Prince Andrew while she was still a teenager.
The Buckingham Palace, which vehemently denied all the allegations raised by Roberts, recently stated that it has no new comment to make on the alleged diary. "The allegations made are false and without any foundation," the royal palace said in a statement, as reported by The Independent.
Meanwhile, the American tabloid claimed that it has obtained the diary directly from Roberts. However, no confirmation regarding this information has been given by Roberts, or any independent authority.
The diary obtained by the tabloid revealed intimate and explicit details of her alleged encounter with Prince Andrew. It stated how she was passed around the high profile friends of Epstein, who all treated her as a sex slave, and had sexual encounters with the Prince three time. "That was definitely a 1st for me, but I went with it all, fearful of letting down the Prince and in turn Jeffrey and Ghislaine," Roberts wrote in the alleged dairy.
Roberts has also recently filed a lawsuit in Florida, which includes Prince Andrew in the charge of wrongful sexual encounter with a minor. She also mentioned in court documents that Epstein often ordered her to hire new girls for prostitution to cater to his and his friends' sexual needs.
Meanwhile, several campaigners are urging Scotland Yard to investigate the claims made by Roberts. Mirror reported that Peter Saunders of the National Association for People Abused in Childhood has urged the concerned police department to take up the case of Roberts and act accordingly.
"A third party, with no involvement in the matter, has approached us. Officers are considering this. Our current activity does not constitute an investigation," said the statement released by Scotland Yard. If police takes up the case of Roberts, Prince Andrew will be called in and questioned as a prime witness of the crime.
MEET IBT NEWS FROM BELOW CHANNELS