'A Series of Unfortunate Events' season 2: first look at Kitana Turnbull as Carmelita Spats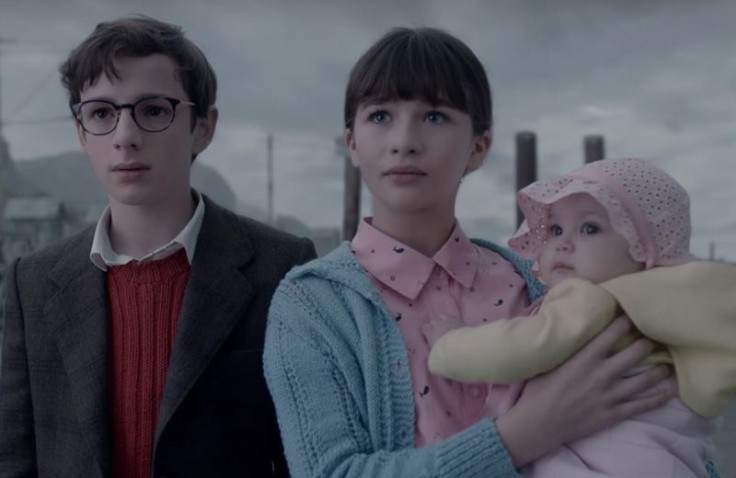 With filming for "A Series of Unfortunate Events" season 2 already underway, the show's cast has already revealed some behind the scenes footage in between takes. One such picture was posted by actor Patrick Warburton, who is the story's narrator, Lemony Snicket, in the Netflix adaptation of the novel series by the author of the same name. Warburton's post on Instagram showed himself with co-star Malina Weissman, who portrays Violet Baudelaire in the series. Most noteworthy about the photo in question, however, is what appears to be the community's first look at the character Carmelita Spats.
As some may recall, Carmelita is a character in the "A Series of Unfortunate Events" books who made her debut in the fifth entry of the book series, "The Austere Academy." Described as rather rude and bratty, Carmelita is a recurring character in the novels who later sides with Count Olaf and Esme Squalor, ultimately becoming their adopted daughter, albeit unofficially. The character's addition to the show is only further reinforced by the fact that her introduction in the storyline first culminated in the fifth book of the novel series. Seeing as Season 1 concluded with the Baudelaire orphans now at Austere Academy, it will only make sense to bring other familiar characters from the books to the television adaptation.
According to the show's Twitter account, the actress portraying Carmelita is Kitana Turnbull, who is known for her roles in "Supergirl" and Disney's "Elena of Avalor." While the second season of the show is already underway, the series was already renewed for a third season just shortly after it was announced that the Netflix show would be getting a second season. Notably, "A Series of Unfortunate Events" season 3 will wrap up the remainder of the novel series, covering the last four books: "The Slippery Slope," "The Grim Grotto," "The Penultimate Peril" and "The End." Previously, the show's first season adapted the first four books ("The Bad Beginning," "The Reptile Room," "The Wide Window" and "The Miserable Mill") while season two will be covering books five to nine ("The Austere Academy," "The Ersatz Elevator," "The Vile Village," "The Hostile Hospital" and "The Carnivorous Carnival").
The renewal of a third season marks the first time all thirteen Lemony Snicket books will be adapted on film, albeit to the small screen. Previously, "A Series of Unfortunate Events" had been adapted as a movie in 2004. The film adapted the first three books in the series, and while it received generally positive reviews, it was ultimately unable to take off and thus a film sequel had never manifested.
"A Series of Unfortunate Events" season 2 will see the return of Neil Patrick Harris as Count Olaf. Joining him are Malina Weissman, Louis Hynes and Presley Smith who will be reprising their roles as Violet, Klaus and Sunny Baudelaire, respectively.
MEET IBT NEWS FROM BELOW CHANNELS