Scott Disick Trashes Hotel Room During Wild Aspen Weekend Ahead Of More Party Appearances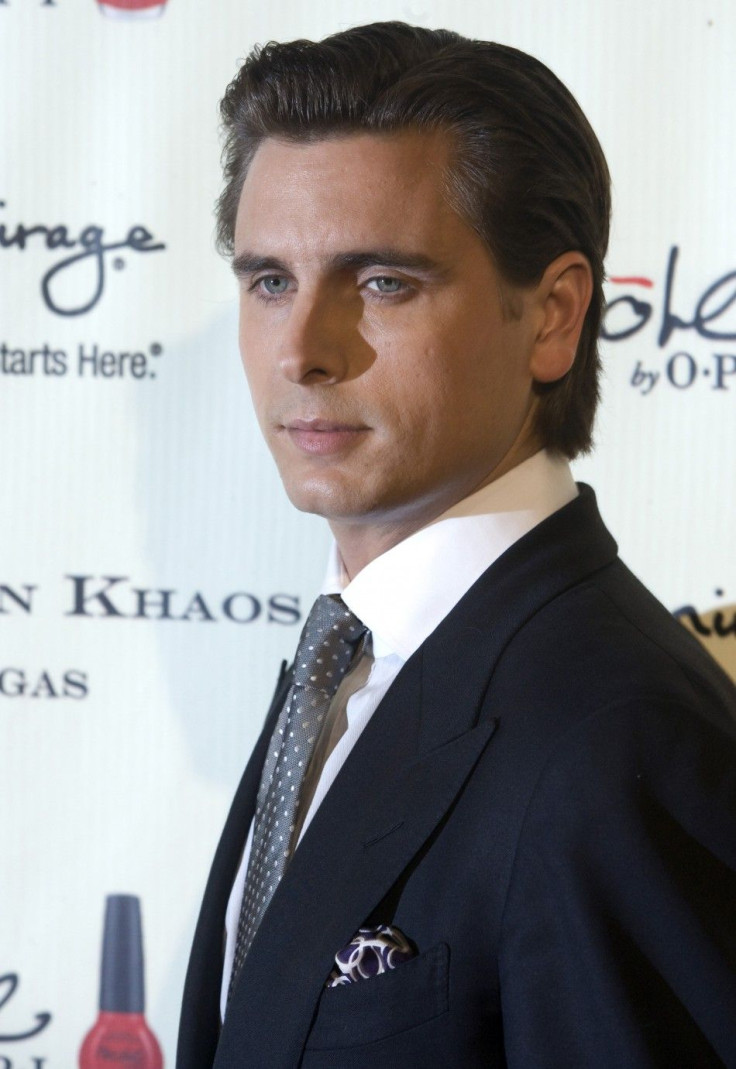 Reality star Scott Disick had a busy week in the party scene. He hosted two public parties in Arizona and Las Vegas just days apart on Wednesday, Jan. 14, and Saturday, Jan. 17, last week. Before then, it has been revealed that he also did some partying in private with a group of friends in Aspen, Colorado. The little weekend outing reportedly ended up with a trashed hotel room and a hefty bill. Menawhile, his girlfriend Kourtney Kardashian has been left at home to take care of their newborn son, Reign Aston Disick, as well as their two other children, Mason, 5, and Penelope, 2.
TMZ has learned that Scott and a group of his friends flew out to Aspen, Colorado last weekend. While there, they stayed at Hotel Jerome where they reportedly racked up a bill worth $1840 on alcohol alone. The group was also charged an additional $500 for smoking in a designated non-smoking room. All this was on top of the actual rate they were being charged for staying there.
After spending the day outside, the group reportedly returned to the hotel where one of Scott's friends stole a bottle of booze from the hotel bar. According to the TMZ report, the unidentified friend jumped up the hotel bar counter and grabbed what is believed to be a bottle of Johnnie Walker Black Label. The group was charged US $400 for the bottle on top of other orders they made. Apart from Scott, the only other member of the group that has been identified is artist Alec Monopoly. The same report also stated that other hotel guests complained about the smell of weed coming from the room occupied by Scott and his friends.
After spending a crazy weekend in Aspen, Scott continued partying in Arizona on Wednesday, Jan. 14. He hosted a party in El Hefe, Scottsdale, a popular college bar and Mexican restaurant. On Saturday, Jan. 17, Scott was up and about yet again. This time, he returned to 1 OAK nightclub in Las Vegas where he hosted the evening's festivities. Scott has been making regular appearances in 1 OAK both in Las Vegas and in New York. One of the club's owners, Scott Sartiano, is his close friend.
This time around, Scott was photographed sipping only bottled water during the event. The Daily Mail shared photos of the reality star with bottled water in hand as he posed for photos during the event. Scott's struggle to stay sober has been well-documented in the family's reality shows. Scott and Kourtney have had numerous fights over the years due to Scott's partying and excessive drinking. It remains to be seen if these latest exploits will cause any drama. Season 10 of "Keeping Up With The Kardashians" is currently being filmed and is expected to start airing this spring.
To report problems or leave feedback on this article, email: c.caparras@ibtimes.com.au.
MEET IBT NEWS FROM BELOW CHANNELS