Samsung UFS: Industry-first memory card for better multimedia experience
Improving multimedia experience of users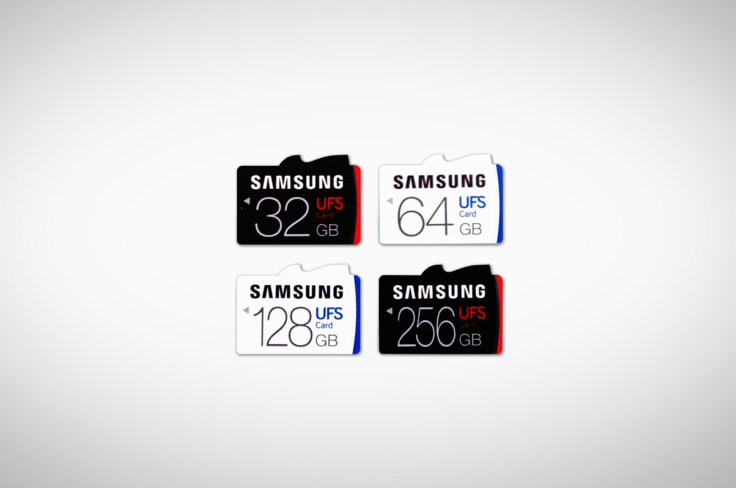 Samsung Electronics has just unveiled the industry's first Universal Flash Storage (UFS) memory card that is designed to greatly improve user experiences, especially in high-resolution 3D gaming and high-resolution movie playback.
Samsung said in a press release that the 256 gigabytes (GB) UFS cards will achieve read speeds of up to 530 megabytes per second (MB/s), five times faster than a typical microSD. Write speeds are also almost twice as fast on the new cards compared to microSD cards, attaining a 170 MB/s write speed.
"Our new 256GB UFS card will provide an ideal user experience for digitally-minded consumers and lead the industry in establishing the most competitive memory card solution," said Jung-bae Lee, senior vice president, Memory Product Planning & Application Engineering, Samsung Electronics.
The new UFS memory cards allow users to read a 5GB, Full-HD movie in about 10 seconds, faster than a typical microSD that takes about 50 seconds to read the same movie.
It also reduces multimedia download time, photo thumbnail loading time and buffer clearing time in burst shooting mode, which is beneficial to DSLR camera users.
CNET reports that the new UFS cards are a good fit for video-capturing devices like drones, as these devices shoot videos in 4K resolutions. Videos in 4K resolutions require fast cards to keep up with all the data that are coming in.
But don't get rid of your old cards yet.
The downside of the new UFS cards is that, though it's as small as microSD cards, it won't be compatible with existing devices that use microSD cards.
Aside from DSLRs and drones, Samsung said the UFS cards can are also a good use for 3D VR cameras and action cams.
The new UFS cards will be available in a wide range of storage capacities, including 256GB, 128GB, 64GB, and 32GB.
MEET IBT NEWS FROM BELOW CHANNELS