SAG Awards night: 'Game of Thrones' star Sophie Turner can't believe Ryan Gosling's at the other table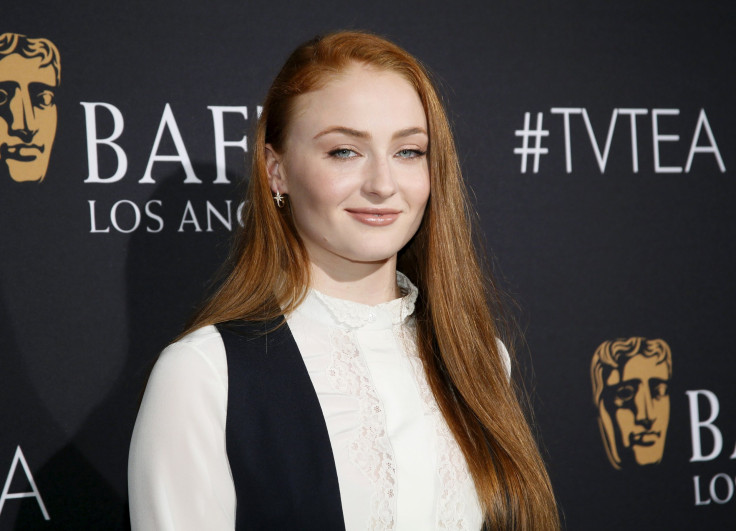 "Game of Thrones" star Sophie Turner, who plays Sansa Stark in the hit HBO high-fantasy drama series, had an epic reaction when she found Ryan Gosling sitting behind her at the Screen Actors Guild Awards, Saturday night.
Turner hilariously clicked a selfie with Gosling, the latter not aware of it. The 19-year-old Turner looks euphoric in the Instagram post that she shared with her fans. Surely, Gosling would be smiling at Turner's teenage innocence.
"Sorry boys. I'm off the market," Turner captioned the photo.
According to ET, Turner has revealed that she is going steady with someone but the guy is not aware of it. The English actress may not be going around with Gosling, but going by her reaction, she is just like others who simply adore the hunky actor.
Previously, Turner's been snuggled by the likes of Oscar Isaac and Pedro Pascal, but her reaction seeing Gosling was something else, writes Vanity Fair. Even being a teenage superstar, her reaction was similar to hundreds of girls who would do anything to get clicked with Gosling.
Although there is no evidence to show whether Turner eventually gathered her strength and approached Gosling, the SAG Awards did not turn out to be "award-winning" for the projects these two are in. Neither Turner's "Game of Thrones" nor Gosling's film "The Big Short" went home with any prizes. Turner did win a lot of prizes.
However, the "Game of Thrones" actor looked stunning in a black dress and Gosling may have noticed her at least once.
[Spoiler Alert] However, Sansa's fate in the TV show is still unknown and it would be interesting to see what happens to her when "Game of Thrones" Season 6 returns on April 24. She has suffered a lot and so has her family. Thus, every fan is awaiting a House Stark revenge.
Last time fans saw Sansa in "Game of Thrones" Season 5, she jumped off a high wall of Winterfell with Theon Greyjoy (Alfie Allen). Can Sansa get back at the evil Boltons? Let's wait and see.
MEET IBT NEWS FROM BELOW CHANNELS