Ruby Rose sizzles in 'secret' photo-shoot, opens up on 'conservative' Australia, life's challenges for being gay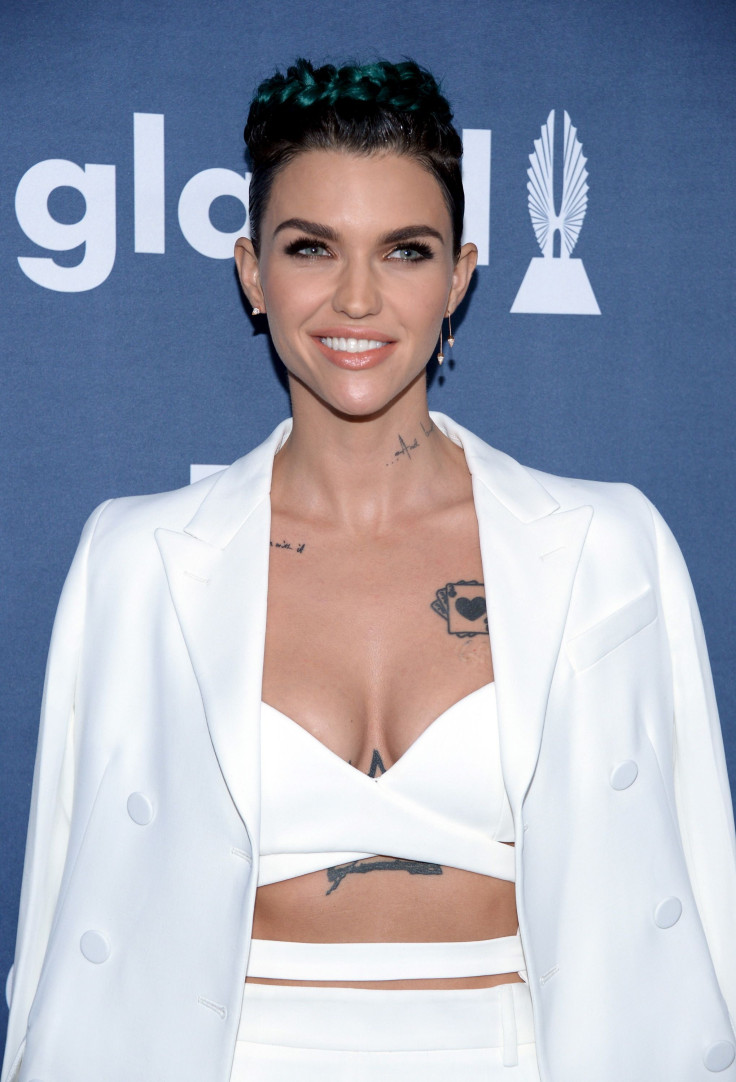 Speaking of her Australian roots, "Orange is the New Black" star Ruby Rose said that she finds her homeland "a bit conservative." The gender-bending style of Rose was not taken seriously when she first started as an MTV VJ. When she shaved her head at the age of 15, she couldn't have a break in the industry. However, the moment she grew her hair back, she got the job as a VJ.
Moreover, when she again wanted to cut her hair six months later, people were a bit hesitant as they believed "Australia can be a bit conservative." Rose told Galore in an interview.
Rose has recently shared photos of a photoshoot she was extremely excited about and she had kept news of the photoshoot a secret. Back in January, Rose had teased fans about an upcoming shoot with popular photographer and director Ellen von Unwerth, who specialises in erotic femininity. She considered this shoot a top secret. Well, that shoot has happened and it was for Galore.
While talks were on for this "secret" photoshoot with Unwerth, Rose was still coming to terms with her breakup with fiancée Phoebe Dahl. Hence, the Aussie actress and DJ revealed that she struggled with the notion that she turned straight women gay.
RELATED: Ruby Rose and Nina Dobrev prank wars: 'xXx: The Return of Xander Cage' co-stars are hell-bent in winning
"When people say to me that I turned them gay, I just laugh, because that's not really even a possibility ... I think people like the idea of 'turning gay for someone,' but it's not actually that simple. Ultimately, that statement is just a form of endearment or a compliment, but it's not real," Rose added.
Rose also revealed how she does not allow the label of "It girl" affect her mind or her work. According to the actress, Rose is happier staying back home on a Friday night with her dogs and Netflix rather than partying for fun. She believes the "It girl" tag is like a "kiss of death" as what is in fashion will ultimately go out of fashion.
Rose also said that she had been invited to lots of amazing parties. She took the example of a party "everyone was going to" and she was back in Los Angeles after a shoot. She chose not to go to the party and was happy to be home. However, she did ask herself if that is the life she wants, sitting and watching movies by directors she wants to work with and not meeting them instead in person. Then she thought she wants the life she is living as she feels blessed in that.
"It's also not healthy to base your personal success or happiness on external things, like fame, attention, opinion, or money. The less you let that define you the better. Let your passion and work speak for you. As long as you are happy with it, that's all that should matter," Rose told Galore.
The "xXx: The return of Xander Cage" actress admitted that her gender-fluid style is also a detriment when it comes to convincing someone to believe in her and let her transform into a character that's not her in real life, as well as get into the shoes of a character different from her.
"There is no reason I can't play, for example, a Stepford Mom, or play a man's wife, or a mother or teacher," Rose said.
MEET IBT NEWS FROM BELOW CHANNELS