Ronda Rousey Jiu-Jitsu Quotes Offend Bia Mesquita, Ready To Fight For Honour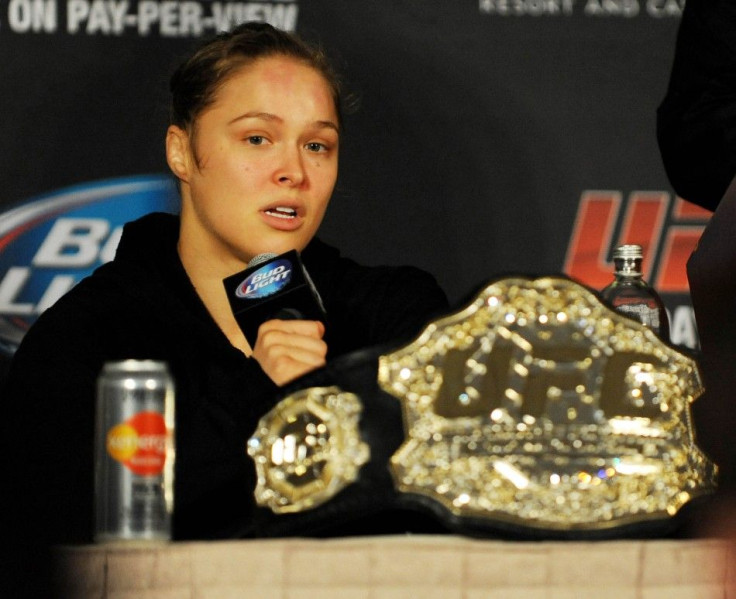 Bia Mesquita is offended by the remarks of the UFC Bantamweight Champion Ronda Rousey regarding Jiu-Jitsu. In a recent interview with the Great MMA Debate Podcast, Rousey said that she's not impressed by the fighting technique and her words were caught by Mesquita, which fuelled a controversy between the two.
While Bia Mesquita is fond of using Jui-Jitsu as one of her fighting techniques and she has great respect and honour for the martial arts, this technique did not at all impress Ronda Rousey. According to Rousey, "judo fighters that are good on the ground never really got the respect they deserve." She further stated that she can beat any BJJ girl in the world, in whatever rule setting.
Meanwhile, Mesquita responded in an interview with MMA Fighting where she said that Rousey does not even have the slightest idea how it is to fight using Jiu-Jitsu. She further said that Rousey does not have a first-hand experience of what it is like to fight a Jiu-Jitsu world champion in the black belt division.
READ ALSO: Ireland, Brazil Or Las Vegas: McGregor Vs. Aldo's Biggest Showdown
Hearing Ronda's quotes about Jiu-Jitsu moved Mesquita to challenge the UFC champion for a fight. According to Mesquita, fighting Rousey will show the UFC champion how professional Jiu-Jitsu is, in contrary to what Rousey said about it. Mesquita also warned Rousey to be more careful with her words.
Due to the comments of Rousey about Jiu-Jitsu, Mesquita is now more than willing to move up to the MMA ladder to get a chance to fight and defeat the UFC bantamweight champion. However, knowing that Ronda Rousey is also willing to fight in a Jiu-Jitsu match, Mesquita won't have to think about moving into MMA.
For the offended Mesquita, Rousey's techniques were not good and it's unfair how she got so much credit for it. To use an armbar technique is quite ordinary. Mesquita further said Rousey truly needs to train more to improve on the ground because competing against world-class grapplers won't make Ronda's armbar finish effective. Bia Mesquita is just as ready as Ronda Rousey to fight and honour Jiu-Jitsu, proving the UFC champion all wrong about her hasty notion about the fighting technique.
To reach the author of this article e-mail d.ramos@ibtimes.com.au
MEET IBT NEWS FROM BELOW CHANNELS