'Rogue One: A Star Wars Story': Theory about Darth Vader buildup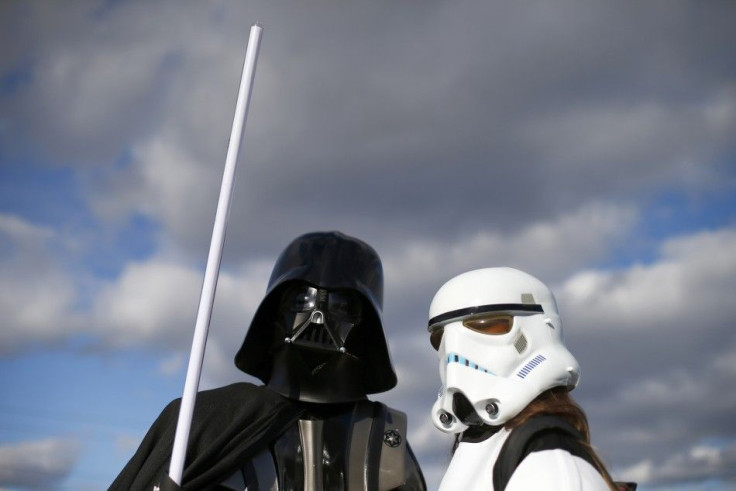 A new theory about "Rogue One: A Star Wars Story" talks about how the movie will buildup Darth Vader before his big scene. The Sith Lord has been confirmed to be appear in the movie, but the main villain is Director Orson Krennic.
[Spoiler alert]
Darth Vader is expected to appear briefly in a few scenes in the movie, the producers confirmed previously. But his scenes will be significant, and there will be one big scene that the fans can look forward to. A new theory posted on the YouTube channel of Mike Zeroh talks about the buildup of the character before his scenes.
Mike believes that there has to be some referencing of this iconic character, who has made a name for himself in not only the Clone Wars, but also later as the right hand man of the Emperor. However, not everyone in the galaxy may know the entire story of the Sith Lord.
The main plot of "Rogue One: A Star Wars Story" is about a group of Rebel soldiers led by Jyn Erso (Felicity Jones) attempting to steal the plans for the Death Star. Mike says that it will be interesting to see the Rebels sitting around a bonfire at night and discussing what they know about Darth Vader.
Mike believes there will be different shades of opinions about the Sith Lord. While one would joke about him being some kind of a mechanical robot, another would explain how Darth Vader suffered injuries before being forced to wear that black suit. There would be a third Rebel who would say that the character was once a Jedi who was turned to the Dark Side by the Emperor.
Such a scene of the Rebels talking about Darth Vader could be the key sequence to buildup the character in "Rogue One: A Star Wars Story," according to Mike. It remains to be seen how much screen time the Sith Lord will actually get in the film.
MEET IBT NEWS FROM BELOW CHANNELS