'Star Wars: Episode 8': Theories about lightsabers and duels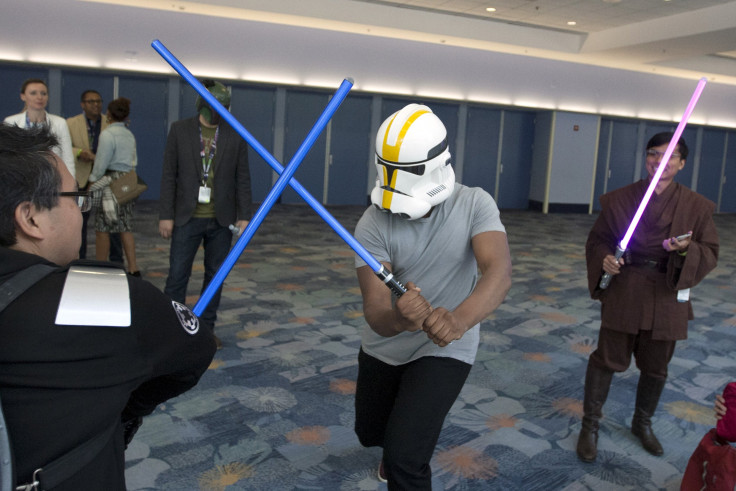 Lighsabers dominated the plot of "The Force Awakens," but will they continue to be the main focus in "Star Wars: Episode 8? Fan theories about the upcoming movie talk about the importance of the elegant weapons and the possible duels that will be seen.
[Spoiler alert]
The main theme of "The Force Awakens" was on Rey (Daisy Ridley) finding out that she is a Force sensitive, and towards the end it was she who took Luke Skywalker's (Mark Hamill) lightsaber and handed it to him on Ahch-To.
A new video posted on the YouTube channel of Mike Zeroh asks the pertinent question of how Maz Kanata (Lupita Nyong'o) was able to get Luke's lightsaber. The theory also points to the possibility of the Emperor getting a hold of Luke's severed hand from his duel with Darth Vader.
Mike believes that Maz's role in the next movie will involve the character telling the story of Luke Skywalker's lightsaber and how she found it. Mike expects the back story to be told through dialogues and not a flashback sequence in "Star Wars: Episode 8.
In another video posted by Mike, he said that the fans can expect more duels in the next movie. It is up to the fans to speculate at the moment about which two characters will face off against each other in the film.
Mike expects the first lightsaber duel in the movie to be between Rey and Kylo Ren (Adam Driver). He believes Rey will suffer "a major loss" in this fight against her menacing looking rival, with a scar across his face.
The other big duel that Mike expects in "Star Wars: Episode 8" is between Kylo Ren and Luke. This will be another battle in the Skywalker family, and this time it will be the uncle facing his nephew.
MEET IBT NEWS FROM BELOW CHANNELS