'Rogue One: A Star Wars Story' spoilers: New character descriptions of Rebels and Empire soldiers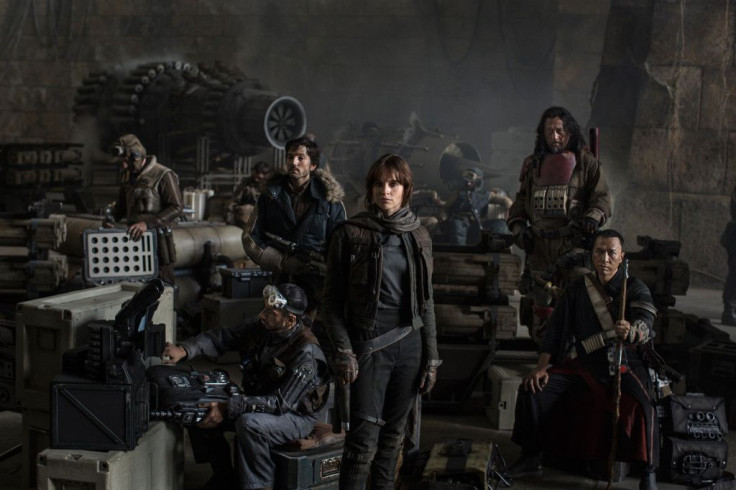 New character descriptions of the heroes and villains in "Rogue One: A Star Wars Story" have surfaced online. The descriptions relate to two Rebel soldiers and new types of Stormtroopers of the Empire.
[Spoiler alert]
The new character descriptions have been posted on Making Star Wars. The first one on the list is Moroff, the white hairy alien that may remind the fans of the Wampa alien that Luke Skywalker (Mark Hamill) fought on the ice planet of Hoth. This new alien is of Gigoran species.
According to the report Moroff looks for combat zones to get hired as a mercenary. He is a heavy gunner who is ready to sell his services to the highest bidder.
The other Rebel character is Commando Pao. He is a Drabata, an amphibious species. He is part of the team led by Jyn Erso (Felicity Jones) that is tasked with stealing the plans for the Death Star in "Rogue One: A Star Wars Story." What is distinct about this character is that he charges into battle by shouting "Sa'Kalla!"
On the Empire's side the movie will introduce the Death Troopers as the new unit. However, they are not the only new units in the movie. According to the report the viewers will see other kinds of soldiers.
First there is the Scarif Stormtrooper Commander. These are specialist Stormtroopers stationed at the "top-secret Imperial Military headquarters" on the planet Scarif. Then there are the Shoretroopers who patrol the beaches, bunkers and other buildings of the Empire.
Finally there is the Hovertank Driver, who operates armoured vehicles of the Empire in "Rogue One: A Star wars Story." These soldiers are said to rely on the "thick skin of their vehicles" to protect them while they engage the enemy in combat. The trailers of the movie tease the Rebels engaging in some heavy action, so the fans will get to see the different types of soldiers protecting the plans of the Death Star.
MEET IBT NEWS FROM BELOW CHANNELS