'Rogue One: A Star Wars Story' may have a big reveal about Darth Vader—Report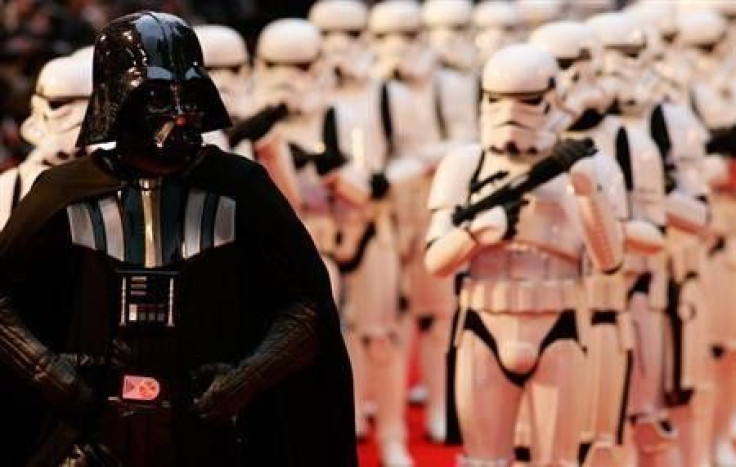 What will Darth Vader's role be in "Rogue One: A Star Wars Story"? That is a big question that many of the fans are interested in. The main villain of the film is Director Orson Krennic, and the Sith Lord will be used sparingly. But, will there be some interesting tidbits about the iconic character that will be revealed?
[Spoiler alert]
A new theory posted on the YouTube channel of Mike Zeroh states that it is possible that the film will reveal a Darth Vader castle. The castle is a part of the "Legends," which has been made non-canon. It is called the Bast castle, and the huge black fortress stands near a beach on the planet Vjun.
The castle is the Sith Lord's home, where he goes to meditate, train in the ways of the Force and practice his lightsaber skills. In his theory, Mike suggests that it would be interesting to see Darth Vader store all his precious items in this castle in "Rogue One: A star Wars Story."
Mike also suggests that there should be a Darth Vader Anthology film. Or better yet, a trilogy that is focused on the character. The Sith Lord is one of the most popular characters in the franchise, and the character has secured a place among the top villains in sci-fi movies.
Producer Kathleen Kennedy and Director Gareth Edwards have been very vague about Darth Vader's role in "Rogue One: A Star Wars Story," Mike points out. Since the character has very limited screen time; details about his role may only be known when the film is released this December.
[Update: This article previously suggested that Darth Vader could be seen putting away Obi-Wan Kenobi's lightsaber in his castle. Since the old Jedi is still alive in the timeline of "Rogue One: A Star Wars Story" that may not happen. We regret the error].
MEET IBT NEWS FROM BELOW CHANNELS