R.L. Stine tells Rob Letterman to stay true to spirit of books in 'Goosebumps' film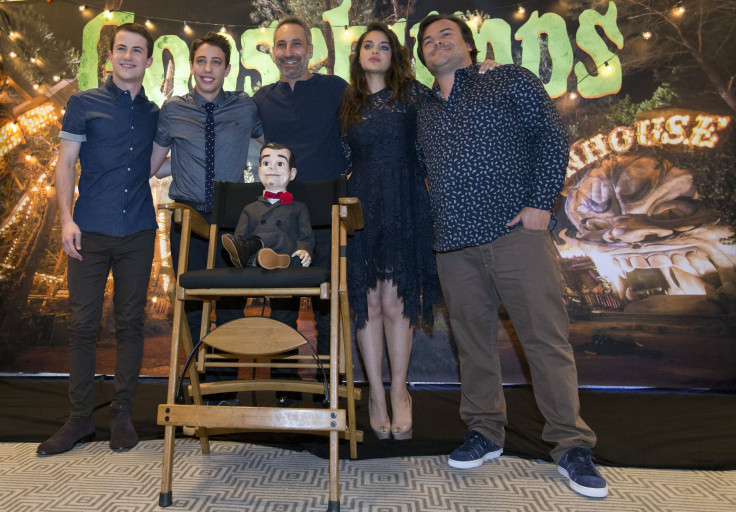 Famous author R.L. Stine has told director Rob Letterman to not disappoint "Goosebumps" fans, saying that his feature adaptation should stay true to the spirit of the books.
"There's a lot of dedicated 'Goosebumps' fans and you have to --when you do an adaptation -- be very conscious of staying true to the spirit of the books," Entertainment Weekly quoted him as saying at New York Comic Con. He, however, is "satisfied" with how "Goosebumps" film has turned out, which according to him has been in the making for 23 years.
Stine said that he does not like parents complain about books giving their kids nightmares. He told Letterman to keep the film funny and scary.
In the upcoming "Goosebumps" film, a group of teens battle monsters from Stine's fictional world. When one of the teens "unintentionally unleashes the monsters from their manuscripts, they begin to terrorize the town," and it up to the teens and Stine "to get all of them back in the books where they belong.
The film stars Jack Black as R.L. Stine/Slappy, Dylan Minnette as Zach and Odeya Rush as Hannah. Letterman directed the film from a screenplay by Darren Lemke and Mike White, and a story by Scott Alexander & Larry Karaszewski and Darren Lemke. "Goosebumps" is based on the famous horror book series of the same name.
The book series were released by Scholastic Publishing in 1992. From 1992 to 1997, there were 62 books published under the title "Goosebumps." Stine has also writte various spin-off series, including "Tales to Give You Goosebumps" and "Give Yourself Goosebumps."
"Goosebumps" premieres on Oct. 16 in the U.S. Watch the trailer below.
[Youtube/Sony Pictures Entertainment]
Contact the writer at feedback@ibtimes.com.au, or let us know what you think below.
MEET IBT NEWS FROM BELOW CHANNELS