'Red Dead Redemption' writer Christian Cantamessa is thrilled at the opportunities that VR will present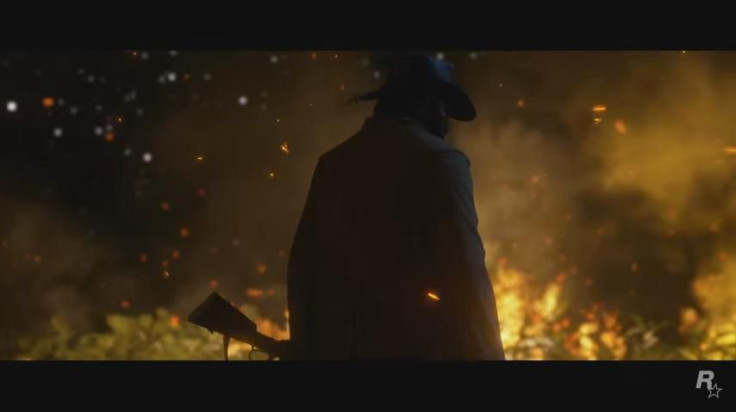 "Red Dead Redemption" is arguably one of Rockstar Games' most popular and successful titles, with some even hailing it as one of the best in the past decade. The trick, as revealed by writer Christian Cantamessa, is the storytelling -- the future of which he admitted might be in virtual reality.
READ: A 'Red Dead Redemption 2' PC edition petition has almost 50 thousand signatures
Cantamessa spoke with VentureBeat and discussed two of his upcoming projects, which he partnered up with Start VR for. "Storytelling is the name of the game -- no pun intended," he told the publication. "The medium is the message." He then went on to discuss that some stories are best told via a video game, others a movie and others in comic strips. However, there is one growing platform that might just change the landscape of storytelling -- virtual reality.
"I'm excited to tell new stories with this new VR format. We have a great tool, but we don't quite know what to do with it yet," he said. "I'm very excited to create new experiences as a sort of middle ground between triple-A videogames and 360-degree panoramic film making." Cantamessa admitted that even he cannot say how VR will be used in the next few years, since "the conversation is just starting." Nevertheless, he is excited to explore what kind of experiences VR will give audiences.
"How do we abandon the film making notion of a 'frame' and move to a notion of an open world that's beyond the frame?" he asked rhetorically. The answer reportedly lies in studying more theater and other forms of performance as opposed to traditional film.
READ: 'Grand Theft Auto 5' news: Despite 'Red Dead Redemption 2' announcement, Rockstar Games still has massive plans for the franchise
Cantamessa also worked on other well-known games such as "Tomb Raider" and "Shadow Of Mordor." His resume also consists of his work as a writer, designer and director for various films and comic books. Meanwhile, "Red Dead Redemption 2" is scheduled for release within the last four months of 2017.
Watch "Red Dead Redemption 2" trailer from Rockstar Games
MEET IBT NEWS FROM BELOW CHANNELS